We provide you with more options for prostate cancer treatment than any other facility in the west. Our providers are the most experienced specialists in primary diagnosis and recurrence in the region.
Comprehensive Prostate Cancer Care
Our oncologists, surgeons, nurses and caregivers will help you make the best treatment decision right for you. We can provide you with many options including:
Nerve-sparing surgery
Hormone therapy treatment
Proton therapy treatment
Advanced robotic surgery options
Active surveillance for low-risk patients
Featured Treatments
Prostate cancer screening is quick, it's easy and it may just save your life. Getting screened early and regularly is the best way to fight this deadly disease.
Schedule Your Screening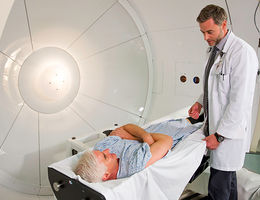 Proton therapy is an accurate, non-invasive and low-risk option for prostate cancer treatment.
Learn More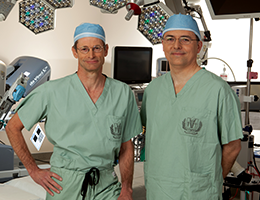 Experience significant advantages with small incisions and increased surgical precision.
Learn More
What Our Patients are Saying
"Not only did I receive the highest quality of care, I also experienced the healing effects of love, compassion, caring and faith."
Related Conditions & Treatments

Prostate cancer is the 2nd leading cause of cancer death in American men

Other than skin cancer, prostate cancer is the most common cancer in American men

About 1 man in 9 will be diagnosed with prostate cancer during his lifetime

It's most common in North America, Northwestern Europe, Australia & on Caribbean islands

About 6 cases in 10 of prostate cancer are diagnosed in men aged 65 or older

The average age at the time of diagnosis of prostate cancer is about 66

Reduce your risk: Be physically active

Reduce your risk: Eat 2 1/2 cups of a wide variety of vegetables and fruits each day

Reduce your risk: Stay at a healthy weight