COVID-19 - APPOINTMENTS AND PROCEDURES
Your health and safety is still our top priority. Appointments are available as video visits, phone calls or in-person visits as needed, with the same safe, world-class care you expect.
When you refer a patient to Loma Linda University Cancer Center, our navigators make sure your patient gets the proper care. We guide your patients from treatment to recovery with updates along the way.
For referrals call: 1-800-78-CANCER (800-782-2623)
Patient Updates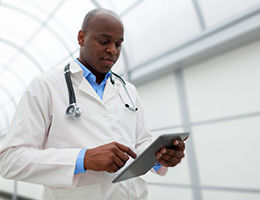 The CareLink online portal provides secure, convenient access to patient information for referring physicians when you need it.
Visit CareLink