Your medical records are a collection of various types of personal health information — understanding and accessing this info can support your health and safety. On this page, you'll learn how to request and manage your medical records.
---
Get help: If you have questions or need help, please contact us at 909-651-4191.
---
How to Get Your Medical Records
You can access your medical information using our patient portal, MyChart. Your MyChart account provides you a wide range of tools and information that help you access and manage your records.
If you can't find the information you're looking for on MyChart, you can request your medical records. Obtaining a copy of your medical record from our facilities is easy:
Print and complete the disclosure authorization form, which allows us to share your info. 
Return the completed form by fax, email (patients only), mail, or appointment (see below).
Within 15 days, we'll send the requested records to the address you provide on the form.
Hours
Monday – Thursday:
8 a.m. – 12 p.m. and 1 p.m. – 4:30 p.m.
Friday:
8 a.m. – 11 a.m. and 12 p.m. – 3 p.m.
Currently, we can only accept visitors by appointment. To make an appointment or speak to us for assistance, please call 909-651-4191.
---
Frequently Asked Questions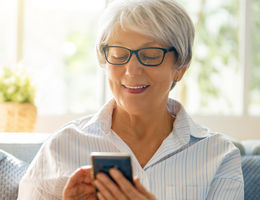 Learn more about medical records, what's on MyChart, requesting records, and sharing records.
Get Answers
How to Get Your Behavioral Health Medical Records
Behavioral health records are kept separate from the rest of your records. While you can access certain behavioral health records, you do not have the right to access notes taken by your mental health professional. Please visit our Behavioral Medicine Center's medical records page to learn more and find specific forms for managing information about your mental health.
How to Get Your Child's Medical Records
Parents or legal guardians can request medical records of patients under the age of 12. In accordance with state law, medical records for patients aged 12-17 can only be accessed with the teen's written authorization. Learn more about accessing teens' medical information online.
Access and Manage Your Information
You have powerful rights to help you protect, access and manage your health information. The forms below help you understand and use these rights. You can also learn more about your rights under HIPAA (the Health Insurance Portability and Accountability Act).
If you're having trouble accessing any of the forms below, please email medicalrecords@llu.edu.
Share Your Health Information
Unless required for treatment or payment, a facility can't share your protected health information (PHI) without your authorization. You have the right to both access and authorize the sharing of your health information.
Limit Access to Your Health Information
By default, we share relevant health information with our partners in a health information exchange (HIE). This allows providers to make informed decisions about your care, especially during an emergency. You have the right to revoke (or take away) access for HIE partners.
Request Changes to Your Health Information
You have the right to request an update or correction to the information in your medical record. It's important to keep your medical record accurate so you and your providers can make informed decisions about your care.
---
Tip: It may be easier to make changes to your medical record by first messaging your provider on MyChart. If your provider agrees there is incorrect or outdated information, they can make edits without the need for you to submit a form.