COVID-19 - APPOINTMENTS AND PROCEDURES
Your health and safety is still our top priority. We offer virtual care services or in-person visits as needed, with the same safe, world-class care you expect.
Our team of licensed therapists can help you and your family work through the stresses and emotional difficulties that are impacting your relationships and daily activity. We're here for you whether you're suffering from depression, anxiety, grief or any other emotional problems. Our focus is to strengthen your coping skills and your overall wellness by offering a variety of services for children, adolescents, individuals, families and seniors.
Why Choose Loma Linda University Outpatient Therapy Services
Our therapists have many tools and strategies to help you manage your mental health and substance use problems. We treat non-emergent issues on an outpatient basis, whether you need an hourly visit once a week or more extensive therapy. Our counseling is focused on symptom reduction and management, coping skills development and ongoing support. We work with you to better understand your emotions and teach you the skills that promote healthy reactions to stress and troubling situations.
Our services also include programs and therapists to meet the unique needs of children and teens that are struggling with emotional challenges. This includes attention deficit disorder, anxiety, depression, anger, alcohol and substance use as well as obsessive-compulsive disorder. Our play therapy is for children aged 3 to 11 and provides an innovative way for children to express their feelings.
Our Services
We provide comprehensive assessments and treatment plans including:
Individual therapy
Couples therapy
Family therapy
Play therapy
Psychological testing
Support groups
We Treat
Anxiety
Depression
Addiction
Traumatic experience
Post-traumatic stress disorder
Physical, sexual or emotional abuse issues
Chronic pain management and medication dependency
Marriage and family problems
Other emotional and behavioral health concerns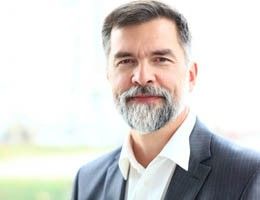 Our licensed therapists include psychologists, licensed marriage and family therapists and licensed clinical social workers.
Meet our therapists