Your Health at Your Fingertips
Discover the ease and convenience of accessing your health resources on the go. Take charge of your health record with MyChart.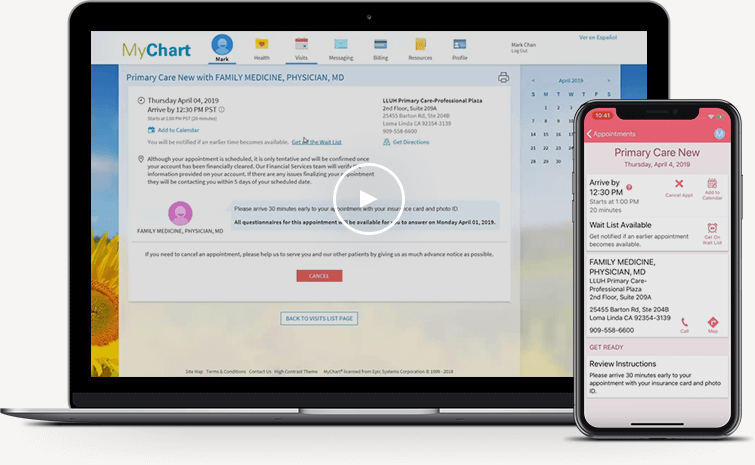 Waitlist
Use the waitlist to get notified of earlier appointments by push notification, email, or text.
Online check-in
Check-in before you arrive for your appointment so you save time once you arrive.
Communicate with your provider
Send secure messages and photos to your provider relating to your care.
Manage & schedule appointments
Request appointments and look up information on previous visits. Online scheduling is available for our primary care providers.
Prescription Refills
Request refills for your medication at the Loma Linda University Health Pharmacy location that is convenient for you.
Online bill pay
View your statements and make payments online for professional fees.
Test results
View most test results within days (excluding sensitive labs).
Getting Started is Easy
You need a secure activation code to create your MyChart account. To get this code, call 877-558-0090 or check your after-visit summary provided at the end of your provider appointment.
Download instructions to access your MyChart account.