Pulmonary hypertension (PH) is a condition where the blood vessels in the lungs have high blood pressure. Though PH cannot be cured, we provide treatments that can dramatically improve your quality of life and reduce your risk of serious complications. 
Our pulmonary hypertension experts provide compassionate, complete care for even the rarest forms of this disease, like pulmonary arterial hypertension (PAH). We will be by your side as you learn to manage your PH and live your life to the fullest.
Why Choose Us for Pulmonary Hypertension Care
As the only program in the region accredited by the Pulmonary Hypertension Association, you receive the highest level of care.
Our team has the expertise to diagnose pulmonary hypertension early and accurately, which can make a life-changing difference.
We help you manage any form of PH with state-of-the-art oral, inhaled and injectable treatments.
Our active pulmonary hypertension support group provides resources and connects you with other patients — you're not alone in this fight.
We have dedicated hospital units as well as specially-trained nursing and pharmacy staff to help manage your pulmonary hypertension.
We offer clinical trials for new pulmonary hypertension treatments and invest in research to fight this debilitating disease.
What to Expect
Pulmonary hypertension can be a difficult disease to live with. But no matter where you are on your patient journey, we strive to help you breathe easier. We work with you the whole way to improve your quality of life and reduce your suffering.
Referral from Your Physician
It can be difficult to diagnose pulmonary hypertension because its symptoms are often found in other diseases. Your doctor can determine if a referral to our PH clinic is needed. Talk to your doctor if you experience any of the following symptoms:
Shortness of breath
Fatigue
Chest pain
Swelling of legs
Fainting
---
Sudden chest pain and trouble breathing may be signs of a life-threatening issue — consider visiting the emergency department right away.
---
In Our Clinic
If you are referred to our pulmonary hypertension clinic, we'll help you understand your condition and how best to manage it. If necessary, we'll bring in specialists from other areas as part of your care team, like cardiologists or rheumatologists. As an accredited PH center, we can provide you access to all the experts and resources you need.
Diagnosis
Your first step at our clinic will be getting the earliest, most accurate diagnosis possible. This might require blood tests, heart imaging, lung function tests or other procedures.
Because many factors play a role in PH and many diseases can mimic its symptoms, diagnosis can be complicated. Our specialists have the experience and technology needed to meet the challenge of diagnosing PH. 
Treatment
Our staff takes the time to make sure you understand your treatment options, which can vary depending on your diagnosis. Pulmonary hypertension care usually involves one or more of the following treatment options:
Oral medications
Inhaled medications
Injections through a vein (intravenous)
Injections under the skin (subcutaneous)
We'll support you throughout treatment with access to any specialist you need. Heart disease specialists, lung and heart surgeons, counselors, nutrition experts and more are available for your comprehensive managed care. 
Pulmonary hypertension is a lifelong disease and we're ready to provide the care you need throughout your journey. As time goes on, different treatments might be able to help you feel your best. We're even exploring new ways to fight PH through research and clinical trials. We'll be here to explore all options with you and, most importantly, safeguard your quality of life.
At the Hospital
For some cases, specialists in our hospital will provide dedicated pulmonary hypertension care. They'll help you understand specialized tests for diagnosis (like right heart catheterization) as well as advanced treatment options available. In rare or advanced cases of PH, lung transplant, heart transplant and pulmonary endarterectomy (blood clot removal) are available.
What Our Physicians Are Saying
"The disease has no known cure, but there are multiple medications and therapies that can radically improve a patient's quality of life. We work tirelessly to walk this journey with our patients, providing comprehensive, state-of-the-art care."
Support Resources
Being diagnosed with pulmonary hypertension can be overwhelming. We're here to support you as you learn how to cope with and manage your PH. We'll help you understand the support resources available to you, which have helped many of our patients live fuller lives.
You'll receive a PH journal with important information about the disease and how you can participate in your care.
We'll invite you to join our Pulmonary Hypertension Patient Support Group, where PH patients learn, share experiences and find hope.
You can request a free information kit from the Pulmonary Hypertension Association (PHA). The kit helps people recently diagnosed with PH figure out their next steps.
The Pulmonary Hypertension Association also offers a number of informative online resources for PH patients.
Through PHA's support contact resources, you can speak to other PH patients and caregiver mentors. Ask questions, get tips and discuss the challenges of living with PH.
Take the Next Step
If you think you may have pulmonary hypertension, talk to your doctor to see if a referral to our PH clinic is needed. If it is, you can count on us to help you live your healthiest, happiest life.
If you've been diagnosed with pulmonary hypertension, make an appointment with us.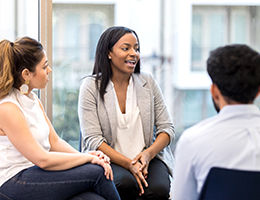 Our Pulmonary Hypertension Support Group is a great way to build your support network. You'll find hope and strength through connection with other patients and PH experts.
Learn More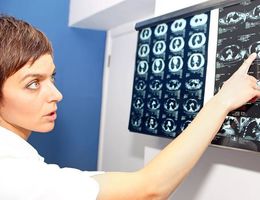 Loma Linda University Health has been accredited by the Pulmonary Hypertension Association for a high standard of PH care. Learn more about accreditation.
Read Story