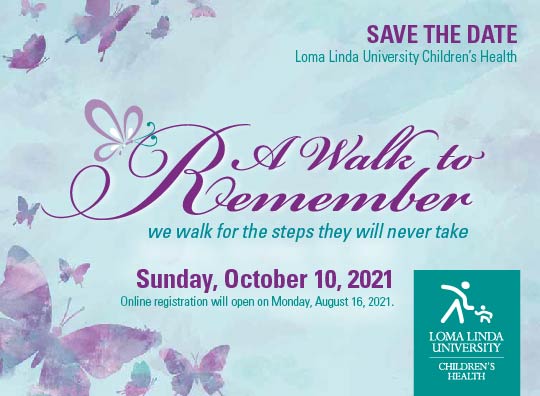 ​
Each October, memorial walks are held across the nation in honor of National Pregnancy and Infant Loss Awareness Month.
Loma Linda University Children's Hospital is honored to offer this remembering ceremony to our community, for families who have lost a baby from miscarriage, stillbirth or in infancy. 
For more information, please call 909-558-7261 or email griefsupport@llu.edu.