Kids can cope with death and dying. Children do mourn, but they go about it differently than we do. They have lots of questions and worries, but will often keep these to themselves if we do not open the door to their inquiring minds and hearts.
Death is part of life and coming to terms with it is part of the gift and challenge of being human. Don't underestimate your children's capacity to learn, understand, and share with you..
If you have questions or concerns about how your child or children are grieving, please contact Cathy Regan, Child Life Specialist, for resources and support.
---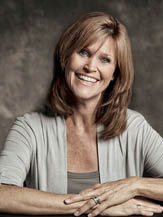 Cathy Regan
Child Life Specialist
CRegan@llu.edu
909-558-8325
---
Kids can Cope with Death and Dying - English | Spanish (PDF)
A three-day camp experience for children and teens 10-16 years old who have had a sibling or parent die.