Easy Vegetarian Recipes
Live it in the Kitchen is a cooking show that inspires healthy, wholesome home cooking with vegetarian recipes. In less than one minute, each episode demonstrates quick, easy vegetarian meals and snacks that keep your family satisfied.
Showing 1 to 2 of 2 results found.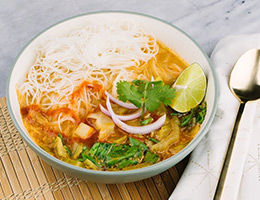 Sweet, savory and delicious. This Thai curry soup is uniquely flavor filled and will keep you coming back for more.
Watch Video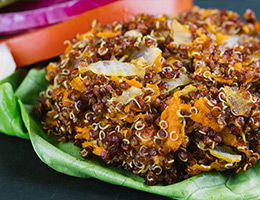 With quinoa as the meat substitute, sweet potato as the binder and a garlic/herb mixture as the flavorful accent, this gluten free burger is perfect for sinking your teeth into.
Watch Video