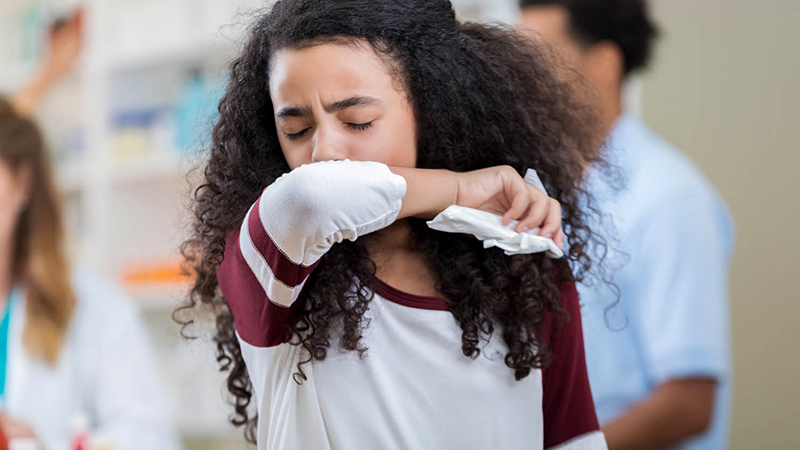 2018 – 2019 Flu (Influenza)
Influenza (flu) is an easily spread respiratory tract infection caused by a virus.  About 5% to 20% of people in the U.S. get the flu each year, with more than 900,000 hospitalized with the illness last year.
Here are some useful resources for this year's flu season, typically October through March. Learn about flu essentials and tips to help keep you and your family healthy. 
Am I at risk for the flu?
The following individuals are at higher risk of developing the flu:
Adults over the age of 65
Children under the age of five
Women who are pregnant
Individuals with asthma
How can I prevent the flu?
The best (and probably) simplest ways to prevent the flu are:
Get vaccinated 
Wash hands often
Avoid contact with others 
Cover your mouth before you cough
If possible, avoid the emergency room, which is open to additional germs and illnesses. 
Should I get the flu vaccine?
Prevention is key to help reduce the spread of the flu, and it starts with a vaccination. Children and adults are encouraged to get a flu vaccination to reduce the chances of catching the virus and sharing it among peers, colleagues and families.
The flu vaccine has been updated this year per the Centers for Disease Control and Prevention (CDC) to better match the flu viruses likely to come this season. The vaccine takes approximately two weeks for antibodies to develop in the body.
Read more: Influenza is a simple disease, so why is getting the vaccination correct so complicated?
Where can I get my flu shot?
To schedule your flu shot, contact Loma Linda University Primary Care at 909-558-6600. You can always schedule an appointment online, including same-day appointments.
When should I go to the Emergency Room?
Patients are encouraged to contact their primary physician first to address cold and flu-like symptoms.
Flu symptoms include muscle or body aches, fever or chills, sore throat, runny or stuffy nose, headaches and fatigue. If a primary physician is unable to help, then patients can consider going to an emergency room.
Adrian Cotton, MD, chief of medical operations at Loma Linda University Health, offers guidance on when to go to the ER.
Adults should only go to the emergency room for the following reasons:
Shortness of breath or difficulty breathing
Severe or persistent vomiting
Chest pain
Confusion
Flu-like symptoms improve but return with a fever or worse cough
A child should only visit the emergency room for the following reasons:
Bluish skin color
Dehydrated
Trouble breathing or chest pain
Not waking up or not interacting
Fever with a rash
Not eating
Flu-like symptoms improve but return with a fever or worse cough