Loma Linda University Health (LLUH) is committed to providing quality graduate medical education to its resident physicians while promoting patient safety while maintaining resident well-being in a supportive educational environment. It seeks to instill in resident physicians the dedication and responsiveness to patient needs and safety that at times supersedes self-interest.
Resident work hour guidelines are designed to ensure patient safety and resident well being. The institution, program director, department, and resident all bear this professional responsibility. Individual residents must take personal responsibility and demonstrate their fitness for duty and appropriate management of their time before, during and after clinical assignments.) Recognized as intrinsic components of Professionalism by the ACGME (Accreditation Council for Graduate Medical Education), all residents and faculty must demonstrate an understanding and acceptance of their personal roles in each of these responsibilities.
LLUH acknowledges that neither the medical needs of patients nor the professional responsibilities of resident physicians can begin or end at arbitrarily defined hours. However, as a Seventh-day Adventist institution rooted in an appreciation of the Sabbath and dedicated to the mission "to make man whole", LLUH endorses the establishment of the following guidelines concerning the work hours of Resident Physicians:
Monitor Work Hours on MedHub
Recorded hours in the ResQ App can automatically transfer to MedHub and can be setup in minutes.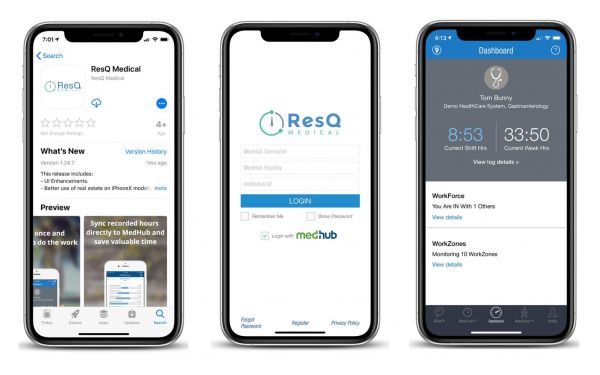 Moonlighting
Because graduate medical education is a full time endeavor, residents must ensure that moonlighting does not interfere with their ability to achieve the goals and objectives of their educational program. Residents are responsible for ensuring that moonlighting and other outside activities do not result in fatigue that might affect patient care or learning.
Residents are responsible for complying with their program's clinical experience and education policy, which is approved by the Graduate Medical Education Committee (GMEC) and is consistent with the GME policy on clinical experience and education.
Note: The ACGME requires program director pre-approval of all moonlighting activities by residents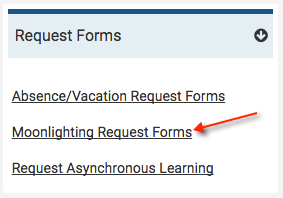 Register on the ResQ App
ResQ Medical is an automated solution to accurately record resident work hours without the need to manually enter data. Beginning July 1, residents and fellows must use ResQ (the duty hour monitoring app on their personal cellphones) in order to be eligible for moonlighting or qualify for the resident cellphone bonus.
New ResQ Users will need to download the app from the App Store and click the "register" link and submit the form. View the Onboarding Guide on how to register.
Current ResQ Users will need to sign out of the ResQ app and click the "register" link and submit the form. To sign out, users can go to the "profile" screen and click the circle icon in in the top left corner.