Robotic surgery plays an integral role in allowing us to work on the leading edge of technology while maintaining our commitment to patient-centered care.
Why Choose Minimally Invasive & Robotic Surgery
Loma Linda University Health is founded on our mission to make man whole in body, mind and spirit. Our health care practitioners are committed to finding whole person healing solutions through extensive patient interaction and compassionate care.
Frequently Asked Questions About da Vinci Robotic Surgery
What is minimally invasive surgery?
It is surgery done through tiny incisions, rather than the long cuts used in open surgery. Smaller cuts mean less pain and blood loss, fewer post-op issues and a quicker recovery.
Why is it called the da Vinci Surgical System?
It is named in honor of Leonardo da Vinci, who invented the first robot. da Vinci was famous for great anatomical accuracy in his paintings. The da Vinci® Surgical System likewise gives surgeons great detail and precision.
Why have da Vinci surgery instead of other kinds of surgery?
Surgeons do surgery with greater accuracy and precision using the da Vinci. It also results in less pain and blood loss, fewer post-op issues and a quicker recovery.
What surgeries can da Vinci be used for?
Da Vinci can be used for gynecologic, urologic, gastrointestinal, head and neck and general surgeries. At Loma Linda University Health, our surgeons are pioneering new types of da Vinci surgery on an ongoing basis.
Is da Vinci surgery safe?
Yes. The FDA has cleared the da Vinci® Surgical System for a wide range of procedures.
Where is da Vinci being used?
The da Vinci® Surgical System is being used worldwide. Surgeons at Loma Linda University Health do more robotic surgeries each year than any other teaching hospital west of the Mississippi.
Is this surgery by robots?
No. The surgeon runs the da Vinci system. It can't make decisions or make any movement without the surgeon's direct input.
Is a surgeon still needed with da Vinci surgery?
Yes, the da Vinci needs a surgeon to run it. The da Vinci enhances the surgeon's ability to do complex surgery, but it cannot move on its own.
Is this virtual reality surgery?
No. The surgeon sees the area being operated on using high definition, "real time" video.
What are some common benefits of Robotic Surgery for patients?
Our Approach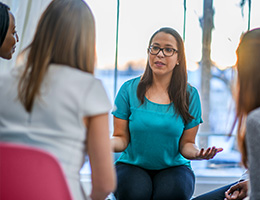 We treat not only the disease or illness, but the whole person using a compassionate, patient-centered approach to care.