Easy Vegetarian Recipes
Live it in the Kitchen is a cooking show that inspires healthy, wholesome home cooking with vegetarian recipes. In less than one minute, each episode demonstrates quick, easy vegetarian meals and snacks that keep your family satisfied.
Showing 1 to 2 of 2 results found.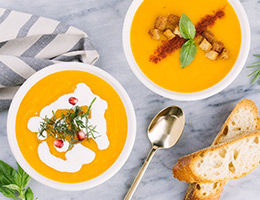 This velvety-smooth soup is a wonderful way to get a beta-carotene rich boost to the immune system.
Watch Video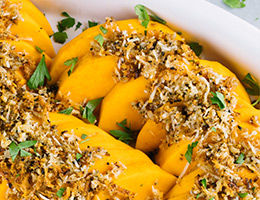 Butternut squash au gratin is a great, nutrient-rich side dish option for those who have diabetes. This recipe uses garlic-infused oil, Parmesan cheese and breadcrumbs for the crispy topping.
Watch Video