Easy Vegetarian Recipes
Live it in the Kitchen is a cooking show that inspires healthy, wholesome home cooking with vegetarian recipes. In less than one minute, each episode demonstrates quick, easy vegetarian meals and snacks that keep your family satisfied.
Showing 11 to 11 of 11 results found.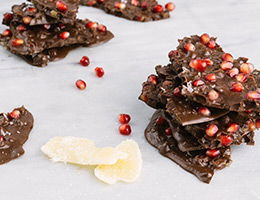 Is there a way to make dark chocolate even more delicious and beneficial for your health? Yes!
Watch Video