Easy Vegetarian Recipes
Live it in the Kitchen is a cooking show that inspires healthy, wholesome home cooking with vegetarian recipes. In less than one minute, each episode demonstrates quick, easy vegetarian meals and snacks that keep your family satisfied.
Showing 1 to 2 of 2 results found.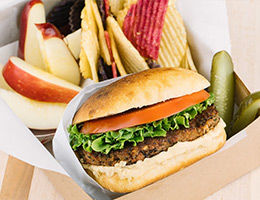 Moooove over beef! These black bean burgers pack a powerfully tasty protein punch, without all that pesky saturated fat.
Watch Video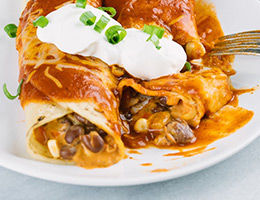 Have you ever had an 'inside-out' enchilada? Here we have taken the cheese, traditionally on the inside, and replaced it with a healthy, hearty filling.
Watch Video