COVID-19 - APPOINTMENTS AND PROCEDURES
Your health and safety is still our top priority. Appointments are available as video visits, phone calls or in-person visits as needed, with the same safe, world-class care you expect.
The Arrhythmia Program, specializing in both pediatrics and adults, offers the latest treatments and technologies for the care of patients with heart rhythm disorders. As part of an academic medical center, our electrophysiologists and nurse practitioners have advanced training and many years of experience in managing patients with an abnormal heart rhythm. Treatments include medications, procedures and implantable devices to help normalize arrhythmias. This team works in collaboration with other specialty services to ensure individualized care is provided to every patient.
Atrial Fibrillation Management
Atrial fibrillation is a common arrhythmia that can be debilitating for those affected and can increase the risk of stroke. Our center provides a holistic management program for this condition that includes:
Ablation Strategies: Radiofrequency and cryoablation are both techniques used to destroy the area of the heart that is causing atrial fibrillation. Radiofrequency ablation uses very high-frequency radio waves that heat the tissue until the site is destroyed. Cryoablation uses an ultra-cold substance to destroy the site. Both procedures are performed using a small, thin tube (catheter) inserted into the heart through a vessel in the groin
Stroke Reduction options: We individualize stroke reduction strategies for each patient, and offer non-pharmacological options for those who are at high risk of bleeding with blood thinners. This mainly includes implantation of a left atrial appendage occlusion devices. We work closely with our echocardiography team to perform this procedure safely and help reduce the risk of stroke.
Lifestyle Changes: Sleep apnea is a common risk factor for atrial fibrillation, and we work in close collaboration with our sleep medicine center to diagnose and treat this condition. Counseling for weight loss, blood pressure control and other lifestyle  changes is also provided.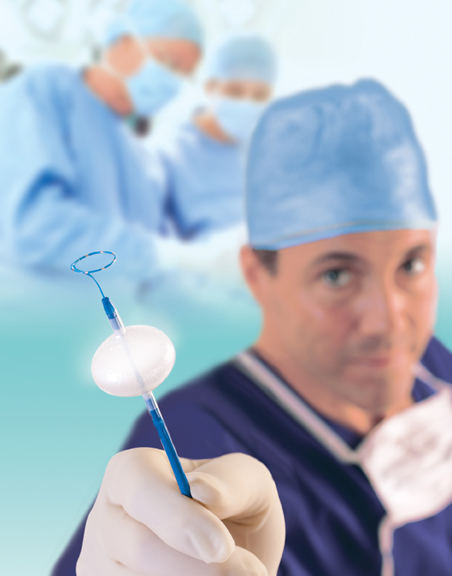 Arctic Front Advance Cryoballoon
Photo Courtesy of Medtronic
---
Tachycardia Management: Ventricular and Supraventricular
Supraventricular Tachycardia: Faster than normal heart rate that develops when normal beats are disrupted in the upper portion of the heart
Ventricular Tachycardia: Faster than normal heart rate in the lower chambers of the heart
Our specialists treat patients with recurrent supraventricular and ventricular tachycardia associated with heart disease, as well as those who have normal heart structure and function. To ensure as safe a procedure as possible, we utilize help from other cardiovascular specialists such as anesthesiologists, heart failure specialists and cardiothoracic surgeons as needed. Treatment of tachycardia patients without heart disease includes both traditional (endocardial) and new (epicardial) ablation approaches.
Together, the team provides patients and their families with comprehensive cardiac care from a single clinic and education on how best to minimize their risk while still leading a full life.
---
Arrhythmia Management in Congenital Heart Disease
Ablations of complex tachycardias in patients with Adult Congenital Heart Disease (ACHD) are performed in collaboration with the physicians from the ACHD service. Together, our specialists provide comprehensive arrhythmia management for the ACHD patient.
---
Cardiac Device Management
Our specialists are experts in the implantation and follow-up of cardiac devices, including implantable converter defibrillators (ICD)-that treat life-threatening fast heart rhythms-and pacemakers-that treat slow heart rhythms. Devices our specialists use include Biventricular devices (for synchronizing the bottom chambers of the heart), subcutaneous defibrillators (ICDs that are outside the heart but still inside the body) as well as His-Bundle Pacemakers (special pacemakers that directly stimulate the electrical wiring of the heart).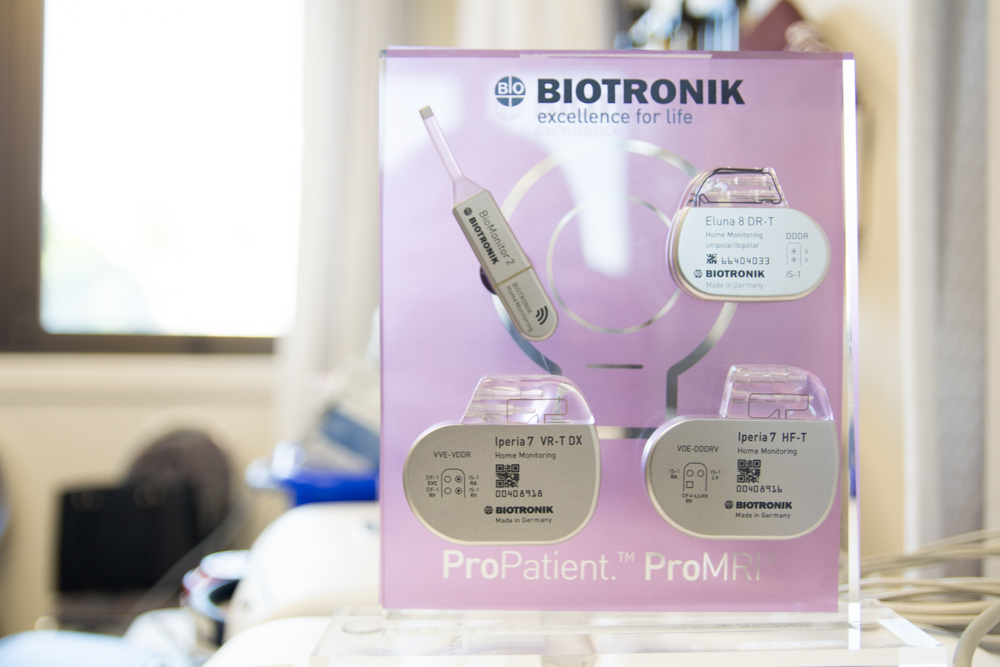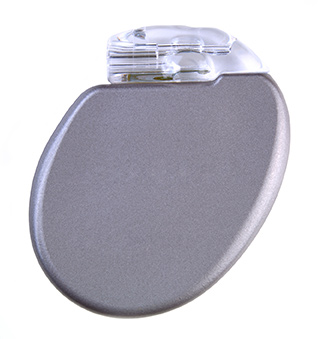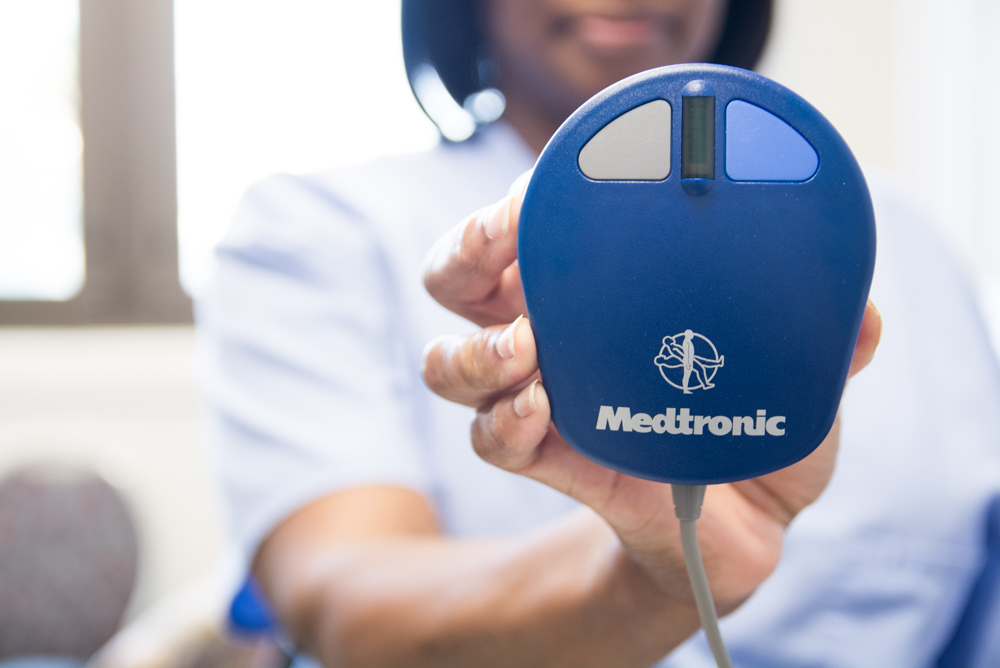 ---
Implantation of Loop Recorder
An implantable loop recorder, or ILR, is a heart recording device that is implanted underneath the chest skin during a minor outpatient procedure. The device continuously picks up electrical signals from the heart. It is used to find the causes fainting, palpitations, very fast or slow heartbeats, and hidden rhythms that can cause strokes.
The results are transmitted to our team by using wireless transmission and reviewed to identify abnormal findings. This can be left in place for up to three years so regular check ups are needed.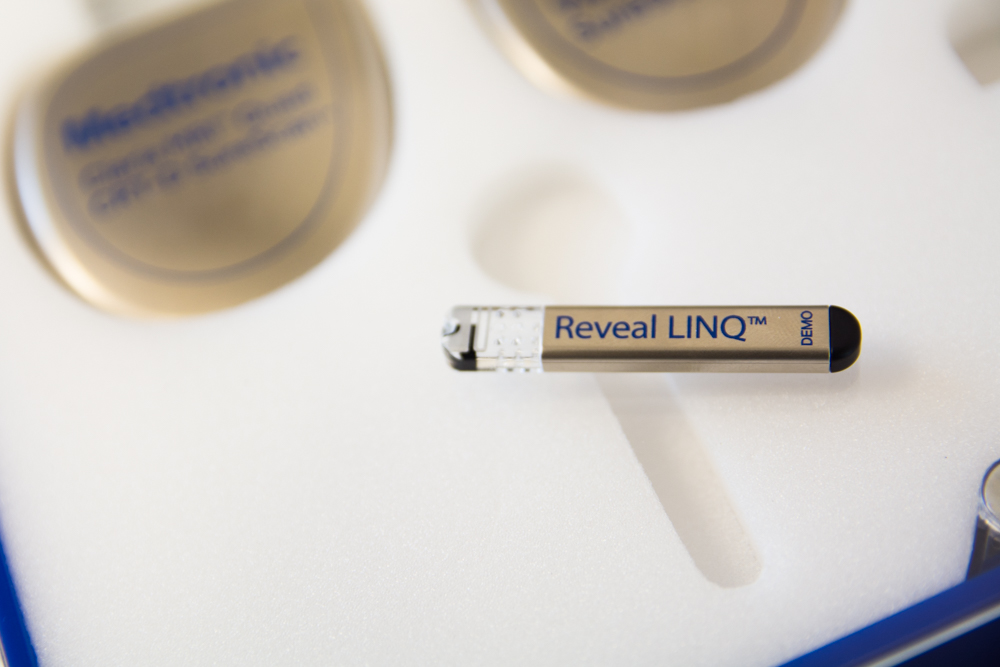 ---
Inherited Arrhythmia Syndrome Management
The Inherited Arrhythmia Syndrome program is a clinical, research, and educational program focused on treating patients predisposed to conduction abnormalities, malignant arrhythmias and sudden cardiac death. Our multidisciplinary team includes experts in:
Adult And Pediatric Cardiac Electrophysiology
Cardiomyopathy
Congenital Heart Disease
Medical Imaging
Psychiatry
Genetic Counseling
---
Lead Management & Extraction
Specialists at the International Heart Institute perform lead extractions in patients with an existing Pacemaker or Implantable Cardioverter Defibrillator (ICD). This new technique uses cold, controlled laser energy to free the lead from surrounding scar tissue. This lets the doctor safely remove the lead with little risk of damaging the heart. Lead extractions my be required because of:
An infection where the lead or pacemaker is implanted in the heart
Interference between the lead and blood flow back to the heart
Interference between the lead and other leads
---
Intra-operative Ablations
The cardiothoracic surgical team and our specialized arrhythmia team work closely to develop innovative approaches to arrhythmia management. Mapping of arrhythmias done by the electrophysiologists help surgeons to perform ablation of these areas during heart surgeries.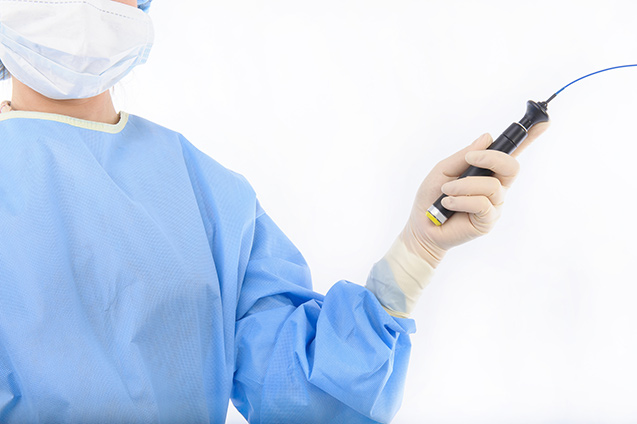 Intra-operative Ablations
---
Syncope Management: Diagnosis and Therapy
Specialists at the International Heart Institute are experts in addressing syncope, a sudden, brief loss of consciousness (LOC) followed by spontaneous revival. Arrhythmias cause syncope when the heart rate is too fast or too slow to allow adequate blood flow to the brain. We offer tilt-table testing, loop recorder implantation, and electrophysiology studies among many other diagnostic modalities for this condition. Depending on the cause found, medications, lifestyle changes, ablations or cardiac device implantation can be recommended.
Recent Publications from Staff
Drug Therapy in Adult Congenital Heart Disease. Contractor T, Levin V, Mandapati R. Card Electrophysiol Clin. 2017 Jun;9(2):295-309. doi: 10.1016/j.ccep.2017.02.011. Review.
Arrhythmias in Patients with Atrial Defects. Contractor T, Mandapati R. Card Electrophysiol Clin. 2017 Jun;9(2):235-244. doi: 10.1016/j.ccep.2017.02.006. Review.
The continuing search for patient-specific atrial fibrillation ablation targets: Need for rigorously verified and independently replicated data. Buch E, Mandapati R. Heart Rhythm. 2016 Dec;13(12):2331-2332. doi: 10.1016/j.hrthm.2016.08.033. Epub 2016 Aug 24. No abstract available.
A Clinical Risk Score to Improve the Diagnosis of Tachycardia-Induced Cardiomyopathy in Childhood. Moore JP, Wang S, Albers EL, Salerno JC, Stephenson EA, Shah MJ, Pflaumer A, Czosek RJ, Garnreiter JM, Collins K, Papez AL, Sanatani S, Cain NB, Kannankeril PJ, Perry JC, Mandapati R, Silva JN, Balaji S, Shannon KM. Am J Cardiol. 2016 Oct 1;118(7):1074-80. doi: 10.1016/j.amjcard.2016.07.008. Epub 2016 Jul 18.
Long-term clinical outcomes of focal impulse and rotor modulation for treatment of atrial fibrillation: A multicenter experience. Buch E, Share M, Tung R, Benharash P, Sharma P, Koneru J, Mandapati R, Ellenbogen KA, Shivkumar K. Heart Rhythm. 2016 Mar;13(3):636-41. doi: 10.1016/j.hrthm.2015.10.031. Epub 2015 Oct 21.
Device-Detected Atrial Fibrillation-Perils and Pitfalls: An Update. Surapaneni P, Safadi A, Contractor T, Patel MB, Thakur RK. Cardiol Clin. 2016 May;34(2):299-306. doi: 10.1016/j.ccl.2015.12.007. Epub 2016 Mar 18. Review.
Now offered at Loma Linda University Health to patients with a pacemaker or implantable cardioverter defibrillator (ICD).
Learn More