The Radiology Department provides inpatient and outpatient services for all categories of diagnoses, utilizing state-of-the-art imaging equipment to the newborn, pediatric, adolescent, adult and geriatric population.
These services encompass a full range of diagnostic imaging modalities including 3D imaging, digital mammography, fluoroscopy, computed tomography (CT), magnetic resonance imaging (MRI), vascular/interventional radiology, neuroradiology, diagnostic ultrasound/vascular, nuclear radiology and positron emission tomography coupled with CT (PET/CT). Therapeutic procedures are performed in vascular/interventional radiology, neuroradiology and nuclear radiology.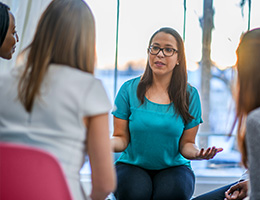 We treat not only the disease or illness, but the whole person using a compassionate, patient-centered approach to care.