On this page, you'll find the information patients and their families need about imaging and radiology services.
Coronary CT Angiography (CCTA) Instructions
Cardiac Imaging Services
What to expect when having a coronary CTA
Before the Study
Please follow these instructions in preparation for your exam:
Do not take any erectile dysfunction drugs for 24 hours prior to the study.
Do not consume any form of caffeine 12 hours prior to the study.
Do not eat any solid food 4 hours prior to the study.
Drink two 8 ounce glasses of water 1 hour before the study.
Take 100 mg of Metoprolol (Lopressor) orally, if provided, 1 hour prior to the study.
During the Study
You will have intravenous contrast (x-ray dye) for this study. A needle will be placed in your right or left arm, around the inner elbow area.
You will have a 3-lead EKG attached to your chest to monitor your heart rate.
You may have oxygen, via an oxygen tube under your nose, to help you "breath-hold" during the study.
You may receive one tablet of nitroglycerine under your tongue during your exam. This may give you a head ache.
After the Study
The radiologist will evaluate your study and issue a report to your doctor.
You may request a time to go over your study with the radiologist at a future time.
Be sure to eat and drink plenty of fluids after the study.
Adult Patient Preparation Information
If you are scheduled for an examination at Loma Linda University Medical Center, you may need to undergo special pre-examination preparation.
Barium Enema or Air Contrast Study (Colon study)
In order to make an accurate diagnosis, it is very important that your colon be absolutely clean.
TWO DAYS BEFORE YOUR BARIUM ENEMA, YOU MUST BEGIN THE LIQUID DIET BELOW AND TAKE THE LAXATIVES.
Ten (10) ounces Citrate of Magnesia (refrigerate) or you may take 2 ounces of Castor oil.
Four (4) Dulcolax (bisacodyl) tablet—if you must substitute, use 2 ounces X-prep (obtainable at any pharmacy).
FIRST DAY: Juice only every hour starting in the a.m. and every hour following. At mealtime, you may add hot bouillon, or clear broth and clear, plain Jell-O. The juices are part of the cleansing process and will help keep up your strength. The ones that work best are orange, apple, grape, tomato, and V-8. Do not use strained juices. Do not use grapefruit, cranberry, or coconut juices. A variety is best. Do not use only cold liquids, but alternate occasionally with a warm drink. No milk, cream, or solid food, but you may drink all the water you desire. You may drink a little tea, or carbonated drink. Take your usual medications.
SECOND DAY: Follow above instructions. Be sure to drink at least 4 (8 ounces) glasses of orange, apple, grape, tomato, or V-8 juice before 11 a.m.
Do not drink between 11:00 a.m. and 12:00 Noon: Take all 10 ounces of CITRATE OF MAGNESIA or 2 ounces of Castor oil. You will need access to a toilet anywhere from one half hour to four hours or longer after taking the medication.
2:00 p.m.: Take the 4 DULCOLAX TABLETS
Continue with juices.
6:00 p.m. Have a liquid supper.
After supper, drink water only until bedtime. Continue with your usual activities until you retire and do not retire too early. If you sit or lie too much, the laxatives will not work as they should.
THE DAY OF YOUR EXAMINATION:
Go directly to the outpatient cashier. (Location will vary depending on the facility doing your study.)
Proceed to the radiology department where you will be registered.
You will be given a cleansing enema by the nurse. This will take approximately 20 minutes and then you must wait for one hour after the enema before the x-ray exam can begin.
During this time, if you have medication that cannot wait until the exam is complete, you can take it.
Plan to be in the radiology department for a total time of two to three hours.
Intravenous Pyelogram (Excretory Urogram) (IVP)
The intravenous excretory urogram examination is intended to show the size, shape, and function of kidneys, ureters, and bladder. You will need to follow the preparation below.
THE DAY BEFORE THE EXAMINATION:
1. Avoid leafy vegetables and high residue fruits such as oranges, grapefruit, pineapple, etc. Avoid all dairy products.
2. Drink at least eight glasses of fluid during the day.
3. At 2:00 p.m. take 4 Dulcolax tablets.
THE DAY OF THE EXAMINATION:
DO NOT have anything to eat or drink after midnight.
You will be required to remain in the radiology department for one to two hours.
OB / Pelvic Ultrasound Preparation
One hour before your appointment time, begin drinking 32 ounces of water, juice, tea, or other nonalcoholic liquid. Avoid sodas--they produce gas.
Drink slowly throughout the hour prior to your appointment rather than "chugging" it all down at once. After you begin drinking, do not go to the bathroom. We need your bladder to be full in order to obtain the best possible examination.
Upper Abdominal/Gallbladder Ultrasound
You may eat normally the night before this examination, but do not eat or drink anything after 12:00 midnight. Eat no breakfast the morning of the exam. If it is necessary to take medication, do so with a small sip of water--but do not eat or drink anything else until after your exam is finished.
The following exams have no special preparations:
Carotid/venous Doppler, renal ultrasound, and echocardiogram.
General instructions
1. At Loma Linda University Medical Center, please check in at the outpatient cashier on lobby level at least 30 minutes prior to your scheduled appointment. Then proceed to the radiology department.
2. At Loma Linda University Medical Center East Campus Hospital, please check in at the emergency/outpatient registration desk at least 30 minutes prior to your scheduled appointment. Then proceed to the radiology department.
3. Those arriving late for their appointment may have to be rescheduled for another day.
4. If you have any questions, or are unable to keep your appointment, please call the LLUMC radiology department at (909) 558-4356 or the LLUMC-ECH radiology department (909) 796-6685.
5. Please do not bring children with you for your exam. Many exams take up to an hour or more and children cannot accompany you into a radiology exam room.
Preparacion Para Ultrasonido-Pelvico, Edad
FETAL Y VEJIGA
NINGUN CAMBIO EN SU DIETA ES NECESARIO. DEBE TENER LA VEJIGA LLENA AL TIEMPO DEL EXAMEN. TERMINE DE TOMAR 32 ONZAS DE AGUA DIETA ES NECESARIOUNA HORA ANTES DE SU CITA. NO ORINE YA QUE UNA VEJIGA LLENA SIRVE COMO PUNTO DE REFERENCIA, PERMITIENDO UN IMAGEN MAS CLARA Y EXACTA.
PREPARACION PARA ULTRASONIDO DE PANCREAS Y HIGADO, TODOS EXAMENES ABODMINALS, AORTA Y VESICULA
SI SU CITA ES ANTES DEL MEDIODIA, POR FAVOR NO COMA NI TOME NADA DESPUES DE LA MEDIA NOCHE DEL DIA ANTERIOR.
SI SU CITA ES DESPUES DEL MEDIODIA, POR FAVOR NO COMA NI TOME NADA DURANTE LAS 6 (SEIS) HORAS ANTES DE SU CITA.
NINGUNA PREPARACION ES NECESARIA PARA LOS SIGUIENTES EXAMENES:
RINIONES
TIROIDE
POPLITEO (RODILLA)
SENOS
CABEZA
TESTICULOS
ESTUDIOS DE LAS ARTERIAS DEL CUELLO
POR FAVOR NO TRAIGA A NINOS MENORES SIN SUPERVISION DE OTRO ADULTO!
Exam Preparation Documents
Adult Radiology Exam Preps:
Pediatric Radiology
Patient Resources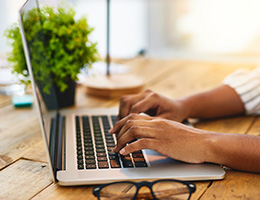 Communicate with your provider, schedule appointments and check-in before you arrive using our patient portal. Accessing Loma Linda University Health has never been easier.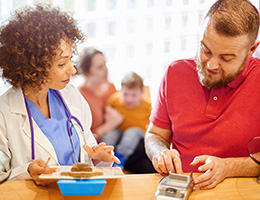 Learn more about billing, insurance and financial assistance programs available.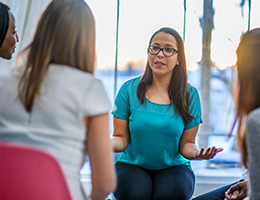 Our support groups are designed to support your wholeness of mind, body and spirit. Find a support group right for you and your family.