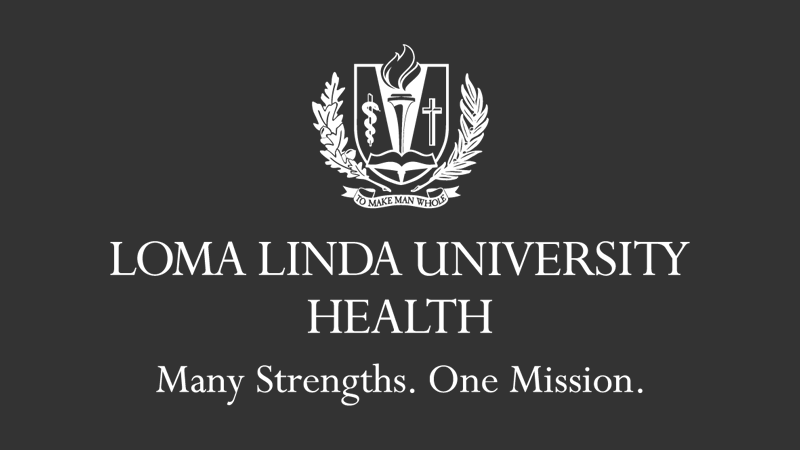 ---
How Nuts Can Reduce your Levels of Cholesterol
With heart disease being the number one killer in the United States, researchers at Loma Linda University Health advise us to go nuts with our health. Patricia Kelikani
Patricia Kelikani, Health Journalist (Co-host): When it comes to your health, it's okay to go a little nuts. Especially since heart disease is so prevalent in our country.
Dr. Mark Reeves Surgical Oncologist (Co-Host): In fact, one-third of Americans have high LDL cholesterol—the bad kind of cholesterol. Those with high total cholesterol have twice the risk of heart disease compared to people whose cholesterol levels are under 200.
KELIKANI: With heart disease being the number one killer in the United States, researchers at Loma Linda University Health advise us to go nuts with our health.
DR. REEVES: Back in 1993, Loma Linda University Health made a landmark discovery that reversed the health advice from the American Heart Association. Up until then, the organization advised the public against eating nuts because of the high fat content.
KELIKANI: However, Dr. Joan Sabaté discovered that adding one to two servings of nuts to our daily diets could actually cut our risk of having a heart attack in half. During the initial study, the researchers put subjects on a two-month diet known as the American Heart Association step-one diet to lower cholesterol.
DR. REEVES: Half of those subjects were fed the same diet with 20 percent of the calories coming from walnuts. The following month, the groups switched.
Eat a handful of nuts a day to cut your risk of heart disease in half and reduce your cholesterol.Dr. Mark Reeves
Dr. Joan Sabaté, LLU Professor of Nutrition & Epidemiology: "The walnut diet lowered much more the cholesterol particularly the LDL-cholesterol that is considered the bad cholesterol without changes in the good cholesterol, the HDL cholesterol."
DR. REEVES: Nuts are rich in unsaturated fat— a healthy type of fat that our bodies need to reduce LDLs, the bad cholesterol in our blood. In addition, walnuts have high levels of omega-3 fatty acids. Omega-3s help lower levels of triglycerides, a type of fat in the bloodstream. But nuts are also loaded with protein.
Percent wise and quantity wise it is even greater than the protein that is in meat or in many other animal products. Besides fat and protein, nuts have many other micronutrients such as minerals, vitamins. Dr. Joan Sabaté, LLU Professor of Nutrition & Epidemiology
KELIKANI: For more than 20 years, Dr. Sabaté has been studying the effect of nuts on our health and summarized that one to two servings of nuts a day lowers cholesterol by 10 percent.
DR. REEVES: So what are today's health tips? Eat a handful of nuts a day to cut your risk of heart disease in half and reduce your cholesterol.
SABATE: "Every morning that I have a smoothie, I put whatever is the ripe fruit that is available, and then two or three handful of nuts, and that is a perfect smoothie."
KELIKANI: Other ways to incorporate nuts into your diet include topping salads with nuts instead of croutons, or adding them on pizza and pasta. There's your tip for the day on how you can live healthier, longer.
---
Researcher Biography
Joan Sabaté, MD, DrPH is Professor of Nutrition and Epidemiology at Loma Linda University's School of Public Health. From Spain, Dr. Sabaté is a board certified physician in internal medicine. In 1989, he obtained the degree of Doctor of Public Health in Nutrition from Loma Linda University and became a faculty in the Department of Nutrition. From 1997 to 2013 he served as Chair of the Department.
Dr. Sabaté was principal investigator in the study that directly linked the consumption of walnuts to significant reductions in blood serum cholesterol. His landmark findings were published in the New England Journal of Medicine and received the attention of nearly 400 media sources, both national and international. Bringing the research full circle Archives of Internal Medicine has recently published the findings of his pooled analysis of 25 intervention trials establishing the benefits of nut consumption on blood lipid levels and lowering the risk of heart disease. He is currently the co-principal investigator on the Walnuts and Healthy Aging Study (the WAHA Study), a dual-center clinical trial with Hospital Clinco in Barcelona that includes 700 subjects.
Dr. Sabaté is frequently asked to speak at scientific symposia as well as health and nutrition conferences throughout the United States, Europe and Asia. He has been published in many scientific journals both as principal and co-author and is the editor of the book Vegetarian Nutrition published in 2001. He also served as chairman for the Sixth International Congress on Vegetarian Nutrition held on the campus of Loma Linda University in February 2013.
Additional Related Articles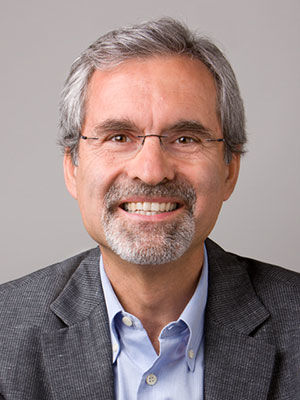 Joan Sabaté, MD, DrPH