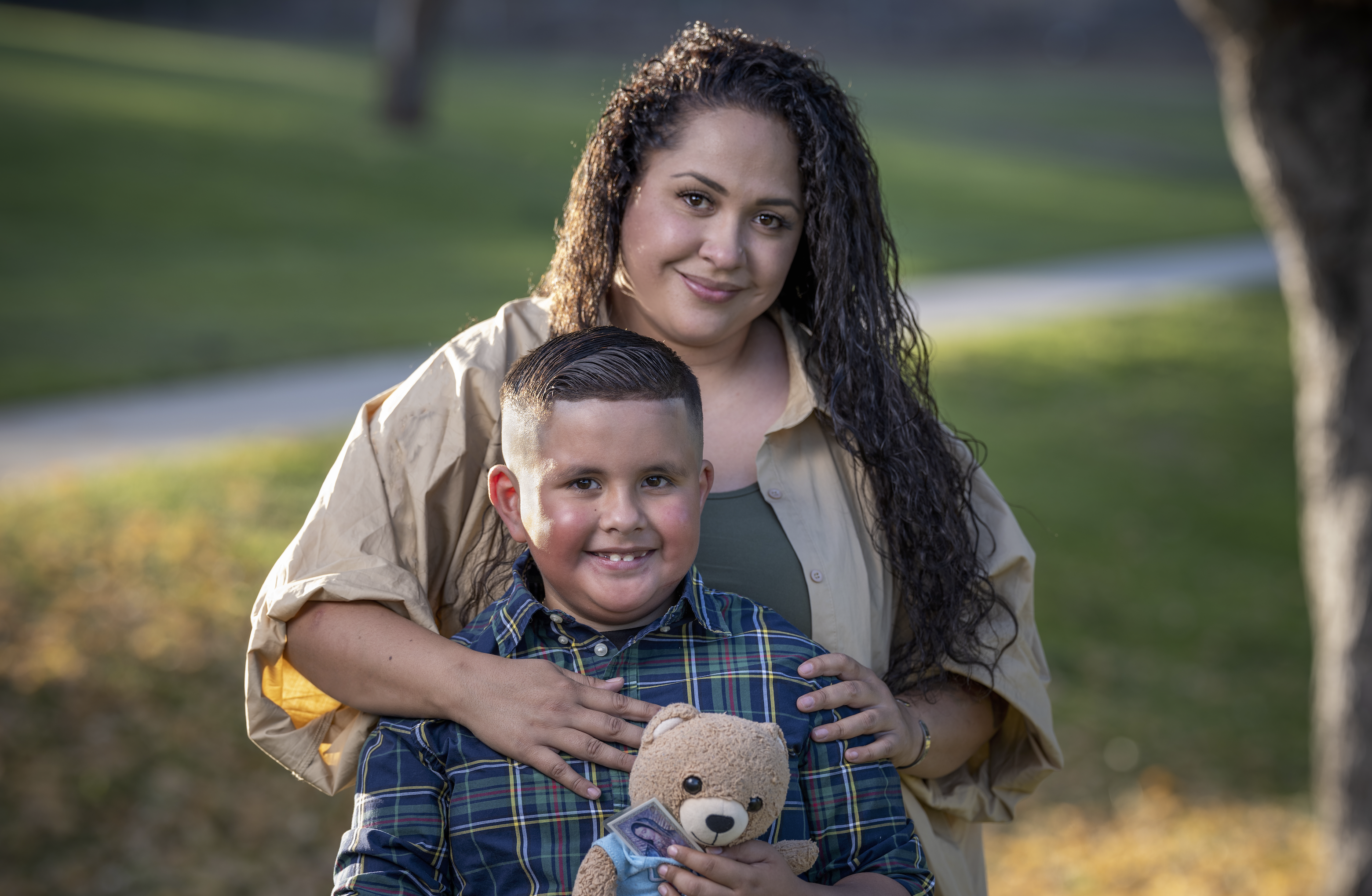 Christmas Day 2020 is one Bleidy Najera won't soon forget. It started out as a typical Christmas morning with four young kids — a frenzy of gifts and piles of crumpled wrapping paper. The Victorville, California family split up and headed out in different directions to visit various family members. The day took a dramatic turn after only a few minutes on the road.
Bleidy got a frantic call from her husband, Armando. He'd lost control of his truck, swerving to miss an oncoming reckless driver. The truck rolled three times before landing on its side. He safely removed three of the kids from the vehicle, but 7-year-old Jacob had been thrown 10 feet from the truck.
Bleidy quickly arrived at the scene and was able to accompany Jacob as he was airlifted by helicopter to Loma Linda University Children's Hospital. He was conscious but had suffered major head trauma with a gaping wound. When they got to the hospital, Jacob was sedated and intubated. Bleidy met pediatric neurosurgeon Tanya Minasian, DO, who delivered grim news. 
Jacob had a fractured skull that required surgery. But, Minasian couldn't know for sure the injury's impact on Jacob's brain and his ability to function. "She told me many kids or adults don't make it through that type of accident," Bleidy says.  
Not the kind of person who panics, Bleidy told herself Jacob would beat the odds. She says Minasian helped inspire that confidence. "Dr. Minasian was amazing. She told me she was going to do her very best to take care of him and patiently explained everything in a way I could understand. I didn't worry because she made me feel so comfortable. I love her."
Surgery the next day left Jacob with a metal plate in his head and stitches running across half his scalp. Then the family got their Christmas miracle.
"Jacob came home on New Year's Eve," Bleidy says. "We went from, 'He may not make it,' to going home a week later."
Their experience – and Jacob – got even better from there. Though he struggled early on to find the right words to say what he wanted, Jacob was back to full chatter after a few weeks. He had weakness in his left leg that would, on occasion, force him to sit for a minute before he was up and on the run again. Physical therapists released him from treatment after just one therapy session. 
Bleidy credits Jacob's recovery to Minasian's expertise and the skills of everyone who had a hand in caring for Jacob. "I was happy when they told me on the helicopter that he was going to Loma Linda," she says. "It's always been at the top of my list. Everyone there is so well prepared." 
She says their gratitude went beyond the excellent care Jacob received. "We had hope at Loma Linda. Even though they weren't sure he was going to make it, they still gave us hope."
Jacob is grateful for his outcome, too. "He's thankful for everything that was done for him," Bleidy says. "The last time we saw Dr. Minasian, he thanked her for saving his life."
Bleidy says her "funny little man who loves everything that has to do with family" is back. Their only reminder of the accident that nearly took his life is the scar across his scalp. "He's the same little boy ... it's like nothing happened," Bleidy says.