Loma Linda University's Department of Neurosurgery provides the most comprehensive array of neurosurgery procedures in the region. Our physicians perform innovative surgeries and ongoing research to help patients heal and regain their independence. We are known for our leading-edge, compassionate care that focuses on the whole person - body, mind and spirit.
World-Class Neurosurgical Care
Commitment to comprehensive and patient-centered neurosurgical care
Seven clinics conveniently located throughout the Inland Empire
All neurosurgeons are board certified/eligible
Focus on research pioneering new therapies and devices that advance the field of neurological science
Extensive education, community seminars and hands-on interactive tools to support patients
Accreditations and Honors
Our Comprehensive Epilepsy Center is a leading center for epilepsy care with the highest level of designation from the National Association of Epilepsy Centers.
Meet our Chairman of Neurosurgery
Warren Wilson Boling, Jr.
MD, FAAN, FRCSC, FRACS
Dr. Boling has served in a number of key clinical, academic, research and leadership roles. He comes to Loma Linda University School of Medicine from University of Louisville, where he has served as interim chair since 2013 and professor and associate program director in the department of neurosurgery. In addition, Boling has received a number of distinguished honors and awards, including "Top Brain Surgeon" in Louisville Magazine, and has published numerous peer-reviewed articles, abstracts and book chapters.
View Profile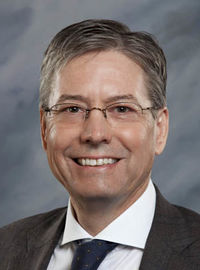 Residencies & Fellowships
Neurosurgery
The Neurosurgery Residency program offers a collegial environment with daily interactions with supervising surgeons and senior residents.
View Residency Details