Congratulations Dr. Tanya Minasian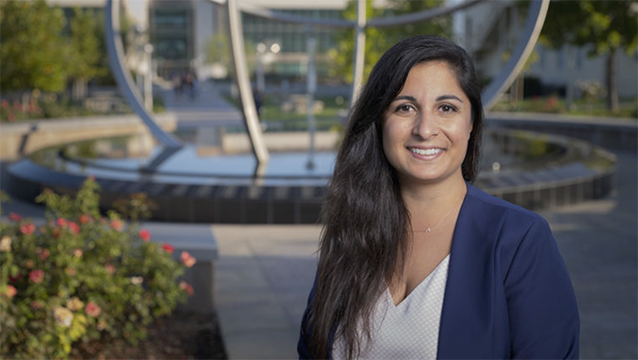 Dr. Tanya Minasian has been selected as the Pediatric Section Editor of World Neurosurgery journal, by the Editor-in-Chief Dr. Edward Benzel.  World Neurosurgery is a renowned journal, providing a first-class international forum relevant to neurosurgeons.  This is an excellent achievement and honor.  The LLU Department of Neurosurgery is proud of Dr. Minasian's accomplishment and we look forward to supporting her in this new role.
Congratulations Brian Hanak, MD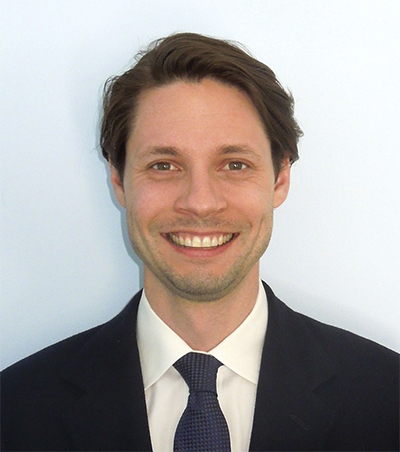 Congratulations to Brian Hanak, MD for recently being appointed to the American Association of Neurological Surgeons (AANS) Executive Committee as the Pediatric Neurosurgery AANS/Congress of Neurological Surgeons (CNS) Section Liaison to the AANS Drugs and Devices Committee.  Given his longstanding research interest in surgical implants and devices used in the practice of pediatric neurosurgery, Dr. Hanak is excited to be taking on this new role which has a two-year term. As one of five pediatric neurosurgeons on the AANS/CNS Pediatric Section Drugs and Devices Committee, Dr. Hanak will be part of a small group that serves as a primary point of contract between the FDA and organized neurosurgery for matters related to surgical devices/implants and drugs relevant to the practice of pediatric neurosurgery.  Moreover, this committee plays an important role in promoting the development of surgical tools/implants tailored to the unique needs of pediatric patients.  As the Section Liaison, Dr. Hanak will provide regular reports on the actions of the Pediatric Section Drugs and Devices Committee to the AANS Executive Committee at large.
Healing Hands Recipients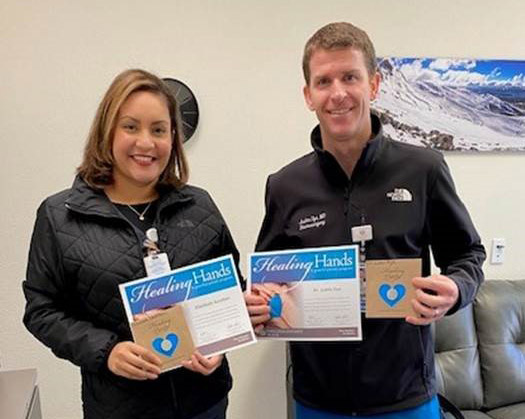 Congratulations to Justin Dye, MD and Elizabeth Santillan, LVN for being recognized by the Healing Hands program.  The Healing Hands program allows grateful patients the opportunity to support patient services and programs at LLUH while recognizing the exemplary care given to them. Elizabeth is the first among her peers of nurses within the Neurosurgery Department to receive this recognition. The Neurosurgery Department is pleased to share this recognition as the standard of care that we continuously strive for. Thank you Dr. Dye and Ms. Santillan for your fine work.
2021 Physician Symposium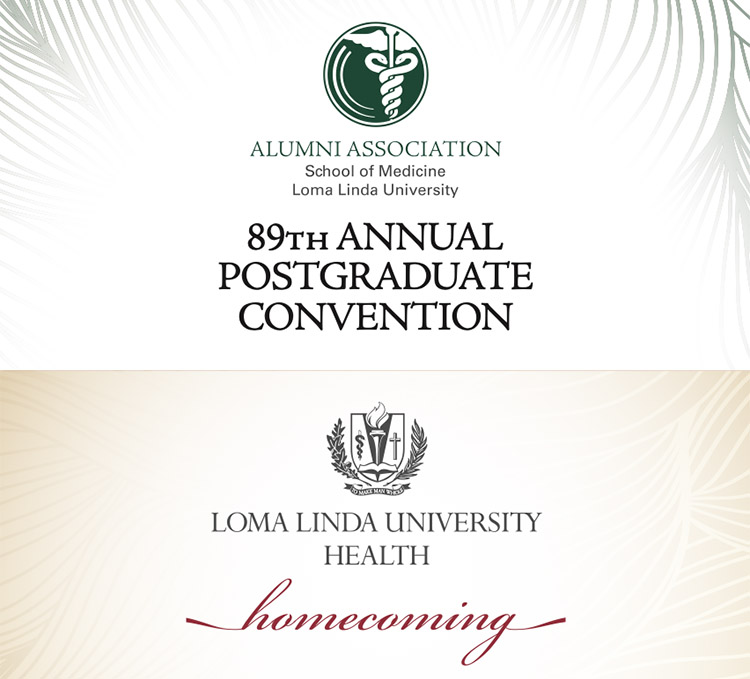 Loma Linda University Health's Department of Neurosurgery is a leader in patient care and evidence-based practices related to vascular, functional, spine and pediatric neurosurgery. In March 2021, as part of the 89th Annual Postgraduate Convention, a neurosurgery symposium geared toward neuroscience clinicians and other physicians was held online.  The topics were geared to those who would benefit from learning about emerging and evidence-based medical care for our neurosurgery patients. The symposium included expert speakers from Kenya, Malawi, China, Mexico, Canada and USA and covered important advances and updates. The recordings are open to the public.  To view, click on one of the sessions below.
Morning Session       Afternoon Session
Breakthrough Spinal Tumor Removal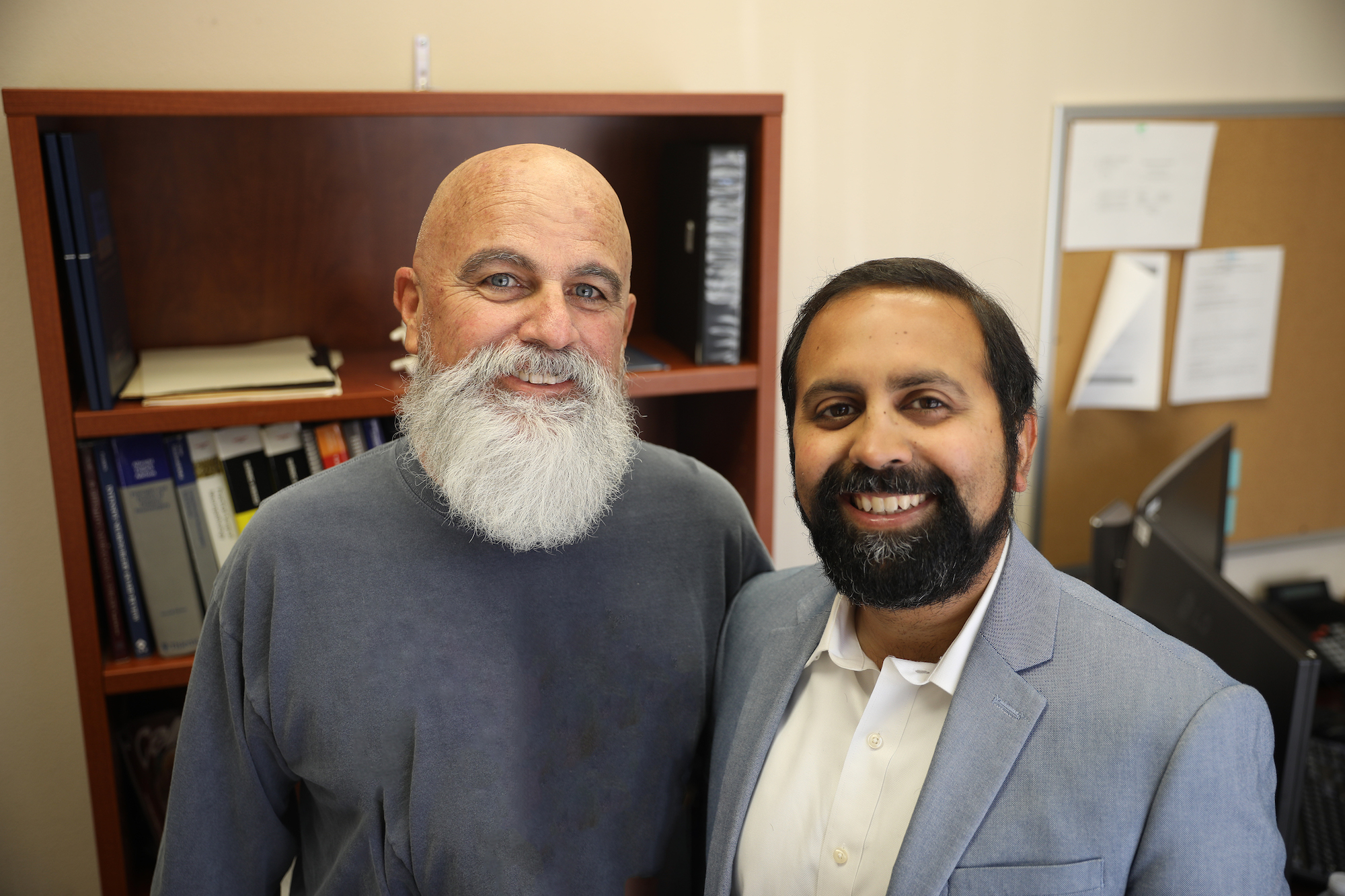 Spinal tumor ablation with radiofrequency, a procedure that kills tumor cells on the spine, was performed in the Inland Empire for the first time at Loma Linda University Health. Namath Hussain, MD performed the procedure on patient Dave Romero, who had developed the tumor during a battle with lung cancer.
Dr. Hussain used spinal tumor ablation with radiofrequency to remove the tumor and restore Dave's spine to health. "Prior to my surgery," Dave says, "it was quite difficult and painful to walk. When walking, I experienced shooting pains down my pelvis and could feel the pain from the tumor pressing against my spine." The day after the procedure, he says, the pain was gone. ​Read the full story on this groundbreaking procedure. 
---
Concussions Explained by Dr. Tanya Minasian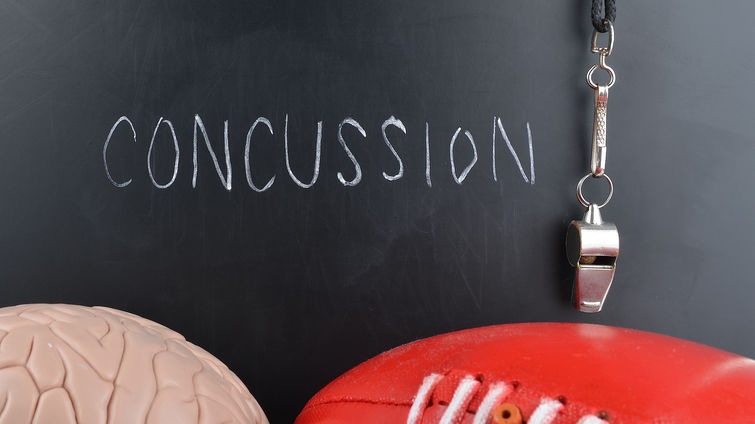 With school back in session, parents are starting to inquire about the risks of concussions within contact sports. Pediatric neurosurgeon Dr. Tanya Minasian was asked to elaborate on concussions: what they are, why they are dangerous, and what sets a concussion apart from a minor bump on the head? 
"When your child has a concussion, it's not just a cut on the scalp or a small bump on the head," Dr. Minasian explains. "It is the potential injury to the brain that concerns us." When a concussion happens as the result of a bump, blow or jolt to the head or body, it causes the brain to move rapidly back and forth in the skull. This is the real danger of the injury. 
"This rapid acceleration and deceleration movement of the head causes the brain to bounce around in the skull," Minasian says. "These shearing forces and other chemical changes in the brain can damage brain cells." Even if the injury is not life-threatening or there is no skull fracture, a concussion is a traumatic brain injury that requires a doctor's evaluation. 
Read the full story on traumatic brain injury and concussions for Dr. Minasian's insights.
---
Dr. Anish Sen Travels to Mozambique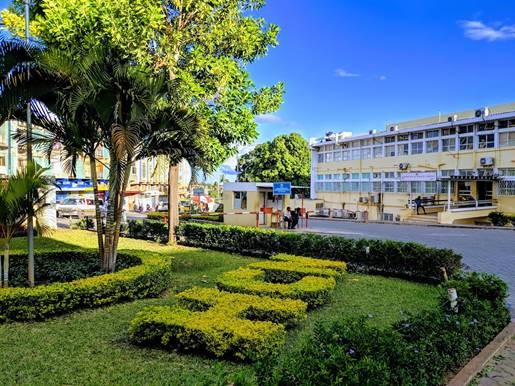 The Neurosurgery Department proudly sent Dr. Anish Sen with other faculty from Loma Linda University on their mission trip to Mozambique. Dr. Sen was asked to join the mission trip to provide expertise as well as teaching to the faculty and residents of Nampula Central Hospital. Dr. Sen worked alongside talented professionals from different parts of the world to accomplish Loma Linda University's mission to continue the teaching and healing ministry of Jesus Christ with the vision to transform lives through education, healthcare and research.
Dr. Sen helped change the lives of both adults and children who desperately needed neurosurgical treatment. Dr. Sen was honored to be a part of this life changing experience and will continue to help those in need whether it be near or far.
---
Dr. Tanya Minasian Appears in Emmy-Nominated TV Episode
Pediatric Neurosurgeon Dr. Tanya Minasian appeared in a season four episode of Life on the Line, the PBS program that zeroes in on the stories of courage and hope we experience every day at Loma Linda University Health. The episode, titled Flight to Survive, documents an emergency trauma team as they transport injured children by air to Loma Linda University Children's Health, one of the few level 1 pediatric trauma centers in the nation. Be on the lookout for Dr. Minasian when this Emmy-nominated episode airs on PBS; in the meantime, enjoy the trailer above. To learn more about Dr. Minasian, visit her provider profile. 
---
Dr. Esther Kim in Hospital Week Video Tribute 
Dr. Esther J. Kim, a provider of neurological surgery and spine surgery, was featured in the Loma Linda University Health video "Caring is Our Calling," which was created in honor of Hospital Week 2019. "My calling, essentially, is to heal people," Dr. Kim said on the video. "Providing compassionate and excellent patient care, and being an advocate for patients and my staff." To learn more about Dr. Kim, visit her provider profile. 
---
16th Annual World Congress of Society for Brain Mapping & Therapeutics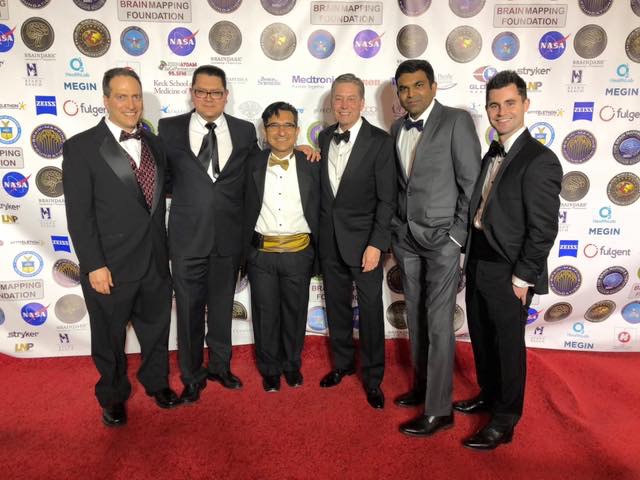 The Loma Linda Department of Neurosurgery organized teaching labs, lead sessions, and played an integral part in the success of the 16th Annual World Congress of Society for Brain Mapping & Therapeutics at the Los Angeles Convention Center March 15-17, 2019. The Congress brought together physicians, scientists, policy makers, funding agencies and industry to further  advances in brain and spinal cord mapping and therapies. The conference is unique in that it provides the opportunity to be at the forefront of brain sciences, and a platform for industry and biotech companies to interact with academia in the frontiers of science and translational research.
---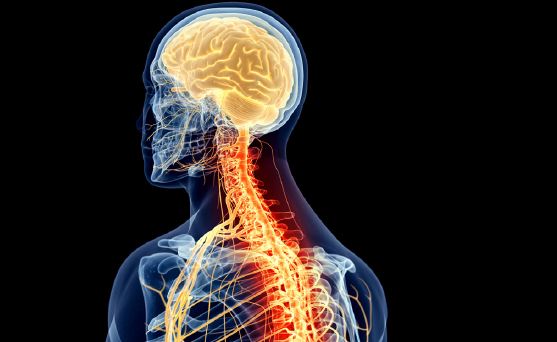 87th Annual Postgraduate Neurosurgery Symposium
Sunday, March 3, 2019 Loma Linda University
---
Department of Neurosurgery: Newsletter
---
Neurosurgery Offers New Support Group
Pediatric Brain and Spine Tumor Support Group to begin Monday, October 1, 2018. This group is led by Dr. Tanya Minasian and will take place at 25455 Barton Rd, Suite 109A in the PossAbilities Office. The support group will meet every first Monday of the month offering information, education, and support to both patients and family members. Please contact Janine Davis for more information, JADavis@llu.edu. 
---

 
Total Spine Health Support Group  is led by Dr. Namath Hussain and is held in the PossAbilities office at 25455 Barton Rd, Suite 109A. The support group will meet every second Monday of the month offering information, education, and support to both patients and family members impacted by injuries to the spine. Please contact Korina Lopez for more information, KOlopez@llu.edu.
---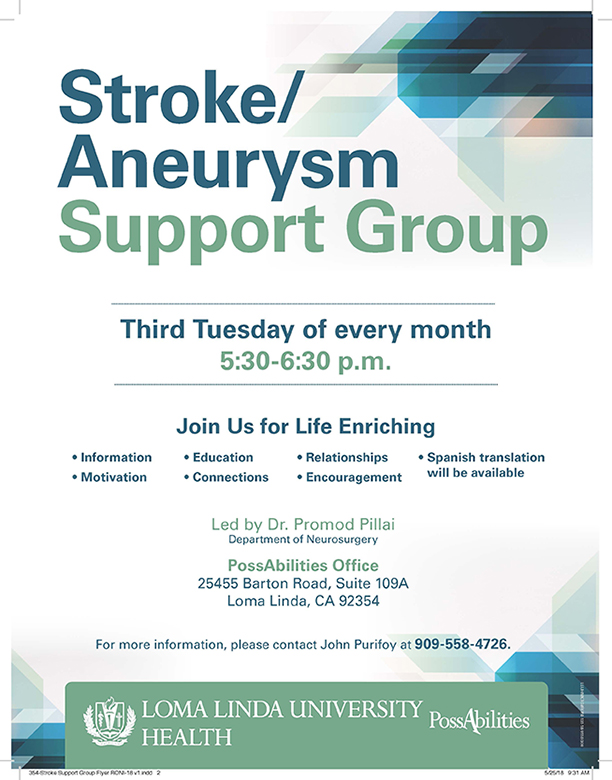 The Stroke/Aneurysm Support Group continues to meet the third Tuesday of every month led by Dr. Promod Pillai Kumar in the PossAbilites office located at 25455 Barton Road, Suite 109A. The group provides a forum for patients and their families affected by brain aneurysms or strokes to find support, guidance and education. Please contact John Purifoy for more information, JPurifoy@llu.edu.
---
Neurosurgery Family fun day with the Quakes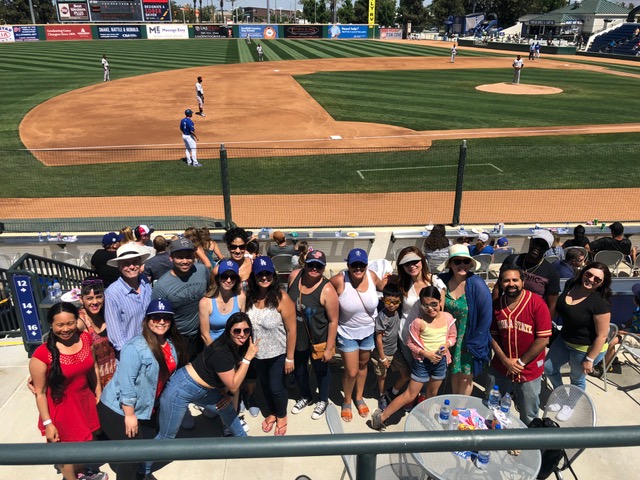 The Neurosurgery Department took in the afternoon supporting the local AAA baseball club the Rancho Cucamonga Quakes,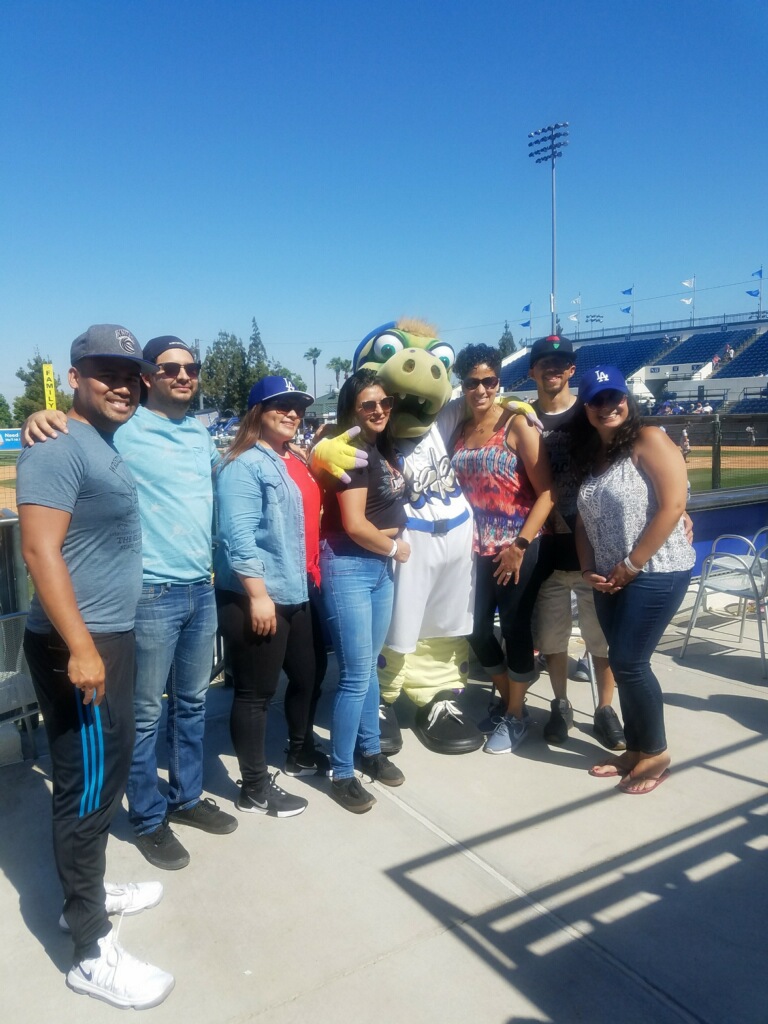 and even visited with Tremor! Thank you Quakes for a great time!
---
Loma Linda Neurosurgery Department at Camp Pendelton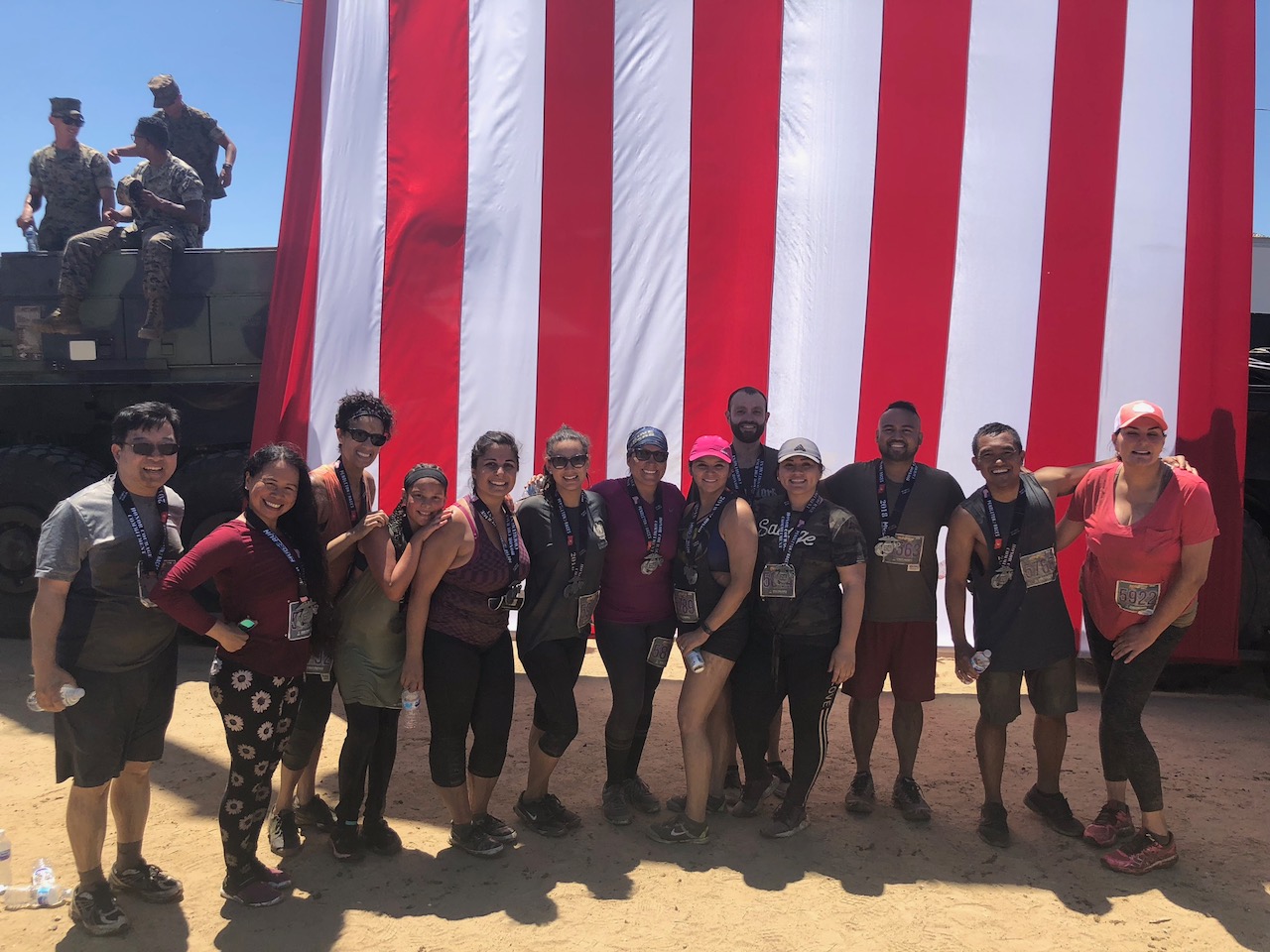 Loma Linda Neurosurgery Department participated in the 25th Anniversary Marine Corps Mud Run at Camp Pendelton on Saturday, June 9th benefiting the United States Marines. Thank you to our troops and congratulations to all who participated!
---
Department of Neurosurgery: Inaugural Newsletter.
Discover the many exciting treatments our team of dedicated surgeons and staff are bringing to our patients in need of life-changing epilepsy care.
---
Baerg paper recognized as most important of 2017 by American Spinal Injury Association
A paper entitled "Cervical spine imaging for young children with inflicted trauma: Expanding the injury pattern" received the 2018 Vogel award from the American Spinal Injury Association, which recognizes the most impactful paper on pediatric spinal cord injury from the preceding year. 
Winners are selected by the association's Research and Awards Committee. Self-nominations are not accepted. The paper was authored by Joanne Baerg, MD, Arul Thirumoorthi, MD, Rosemary Vannix, NP, Asma Taha, NP, Amy Young, MD, and Alexander Zouros, MD. 
The team at Loma Linda University Health applied a prospective imaging protocol on 53 children under the age of 3 who suffered loss of consciousness after an inflicted trauma. Under the protocol, an MRI of the head and neck and angiography were performed within 48 hours.
"For children under the age of 3, it wasn't understood how to evaluate the c-spine, and so oftentimes it wasn't being evaluated," Baerg said.
Results from the study showed that 15 percent of young child abuse victims suffered c-spine injuries.
"The results were surprising," Zouros said. "It showed that there were a lot more survivors of these types of injuries than previously thought, and there were many more subtle injuries that probably would not have been caught without this protocol." 
The study was conducted between July 2011 and January 2016 with all cases including a police investigation. The paper was published in the Journal of Pediatric Surgery
---
Loma Linda Hospital is in the lead against the fight with Parkinson's Disease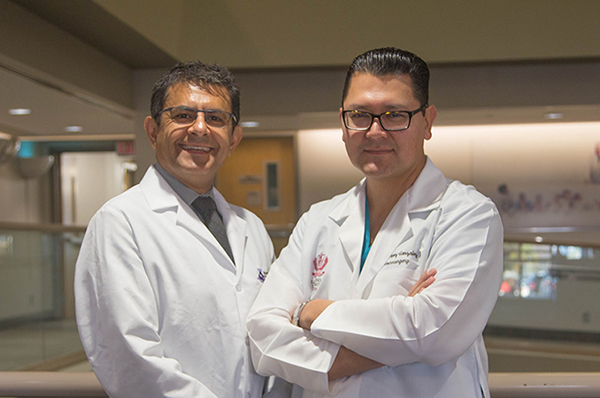 Parkinson's is a neurodegenerative disorder that effects about 1 million people in the United States. Their symptoms include, tremors, delayed movements, muscular stiffness, equilibrium problems and changes in the way a person speaks and writes.
At the moment there is still no cure. Nevertheless, the researchers at Loma Linda Hospital include a Mexican Neurosurgeon have taken leaps and bounds in fighting against this disease. Read more (Spanish Translation only)
---
Compassionate care results in recognition for Loma Linda University Health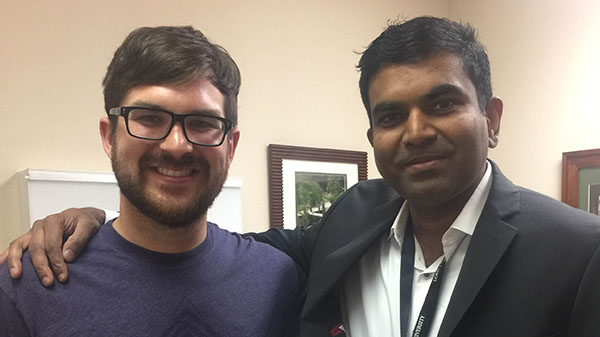 David Blasy, a clinical behavioral therapist in Riverside County, recently thanked and recognized the Loma Linda University Health caregivers — a family nurse practitioner and a neurosurgeon — who saved his life.
David remembers how the turning point in his life played out – he had a feeling that something was wrong when he felt nauseated and dizzy after doing a few push-ups during a break at work in Desert Hot Springs. He stood up, hoping the pain would ebb, but instead, he began to experience a severe headache. Read more
---
Two LLUH physicians make an impact on epilepsy care in Malawi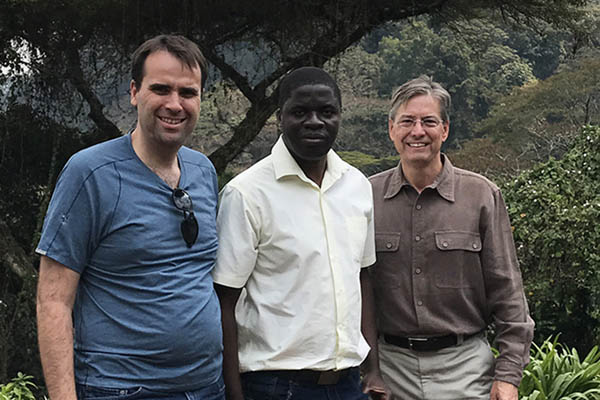 Two Loma Linda University Health physicians have established the first physician-run epilepsy treatment programs in the southeastern African nation of Malawi.
Warren Boling, MD, and Travis Losey, MD, traveled last year to Malawi, where there are scant resources for treating the estimated 900,000 Malawians believed to be affected by the disease. Losey says there were only a handful of nurse-run clinics in the entire nation where patients could receive treatment for epilepsy. Read more
---
Neurosurgery and Anesthesiology Co-host International Vasospasm Conference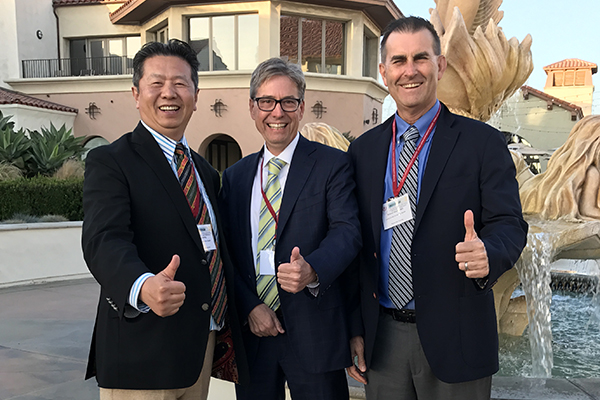 The Zhang Neuroscience Research Laboratory at LLU along with the Department of Anesthesiology, chaired by Robert Martin, MD, and the Department of Neurosurgery chaired by Warren Boling, MD, recently co-hosted a meeting entitled "The 14th International Conference on Acute Neurovascular Event After Subarachnoid Hemorrhage - Vasospasm 2017, Scientific Program."
This meeting was attended by basic scientists and clinicians from 15 countries and had 175 attendees from around the world as well as clinicians in the fields of neurosurgery, neurology, critical care medicine, and anesthesiology.
John Zhang, MD, PhD, who directs the Center for Neuroscience Research at LLU, recently received a $1.7 million NIH grant to continue studying treatments for hydrocephalus resulting from a germinal matrix hemorrhage.
---
In Memoriam: Shokei Yamada, MD, PhD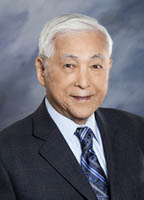 With great sadness, we announce the death of our beloved husband, father and grandfather, Dr. Shokei Yamada on August 31, 2017 at the age of 91. Professor and Chairman Emeritus  for the Department of Neurosurgery, Loma Linda University School of Medicine, and renowned Neurosurgeon, Dr. Yamada had an illustrious career spanning six decades. He was universally regarded as a superb surgeon and researcher. Additionally, he was a much-respected teacher, colleague, mentor and friend to generations of students, residents, and fellows in neurosurgery. Through his work, he has saved or vastly improved the lives of thousands of patients. Patients have come from as far away as Europe, China, Australia, and South America to seek his medical care, due to his innovation and expertise in treating adult tethered cord syndrome. To his family he was a loving and inspiring father, a loving and engaged grandfather, and a loving and devoted husband. [
Read more
]
---
Protecting babies' brains
The Neuro Neonatal Intensive Care Unit at Loma Linda University Children's Hospital treats babies who have, or are at risk for, neurological injury. This video profile of the department was shown at the 20th anniversary gala held May 18 for Riverside Community Health Foundation. Since 2005, the foundation has funded projects at LLU Children's Hospital, with the Neuro NICU as its signature project.
---
Loma Linda University Medical Center awarded certification as a Comprehensive Stroke Center
Loma Linda University Medical Center (LLUMC) recently learned that its application to open the only Comprehensive Stroke Center in the Inland Empire has been approved by the Joint Commission, the American Heart Association and the American Stroke Association, making it the first and only hospital in the Inland Empire to earn this accreditation. [Read more...]
---
New stroke/aneurysm support group meets monthly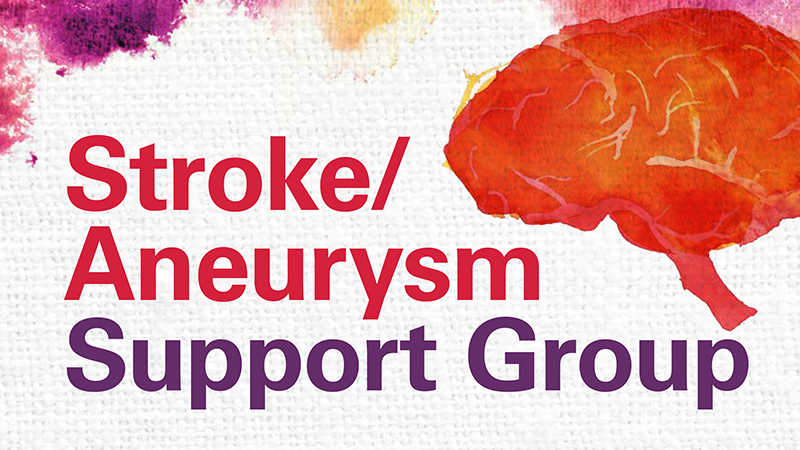 Survivors of stroke and aneurysm, along with their families and friends, are invited to a free support group at Loma Linda University Health that meets the third Tuesday of every month from 5:30-6:30 p.m. at 25455 Barton Rd., Suite 109A, Loma Linda, 92354.
Neurosurgeon Promod Pillai Kumar, MD, leads the group. [Read more...]
---
LLU neurosurgery professor briefs congressional caucus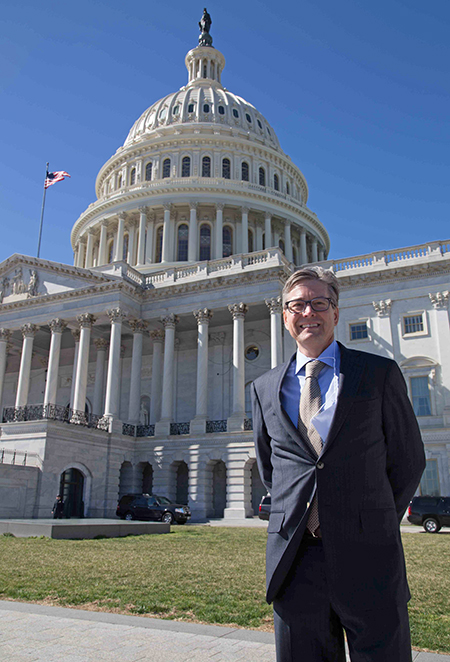 When the U.S. Congressional Neuroscience Caucus hosted the sixth annual Brain Mapping Day briefing March 8 in Washington, D.C., a Loma Linda University professor was one of only seven experts from across the nation who spoke.
Warren Boling Jr., MD, chair of neurosurgery at Loma Linda University Health, illuminated the topic of "Intraoperative Brain Mapping for Brain Tumor and Epilepsy."
"We had a good reception from our legislative members who attended and then had excellent follow up conversations with staff members for California Sen. Kamala Harris," Boling said. [Read more...]