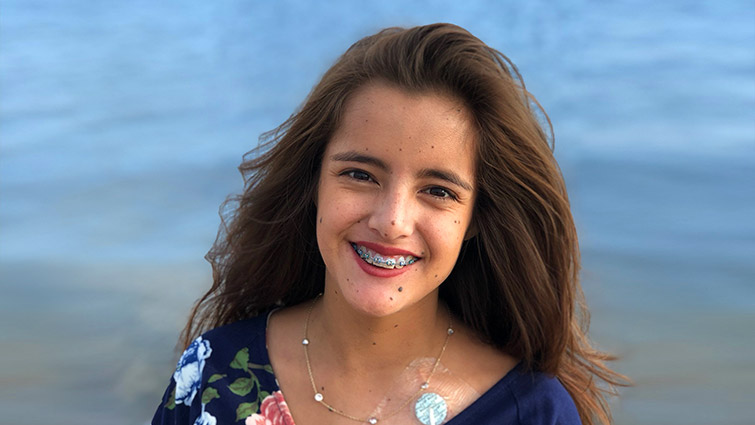 In a quiet corner of our Neonatal Intensive Care Unit lay a very little and very sick baby girl. Lexie Kingsley didn't know yet just how strong she'd have to be — and how long she'd have to wait — to make it home. Babies with her condition need critical care, sometimes for months, hooked up to machines and covered in wires, tubes and tape.
Lexie was born premature with a condition called gastroschisis. During pregnancy, most of her intestines floated outside her body in the womb, causing permanent damage. Her condition was more than Lexie's birth mother could endure and, eventually, Lexie was left fighting for her life — supported only by the care and love of her nurses and doctors. As fate would have it, though, that love would turn out to be more than enough.
A year and a half passed and Lexie was now a frequent visitor in the Pediatric Intensive Care Unit. She weighed only about half what she should. Charla, a nurse at the PICU, was assigned to take care of the tiny toddler. The very first day they met, both their lives changed forever. 
Charla was struck with how sick, scared and alone this baby girl was. "She wouldn't make eye contact with anyone," Charla recalls. "It was so evident that she needed family, siblings and specialized care — all things that I could provide." By the end of the day, Charla had arranged to take Lexie home. Not long after, the adoption was made official — Lexie had found her family.
You can help kids like Lexie fight for their lives — and win.