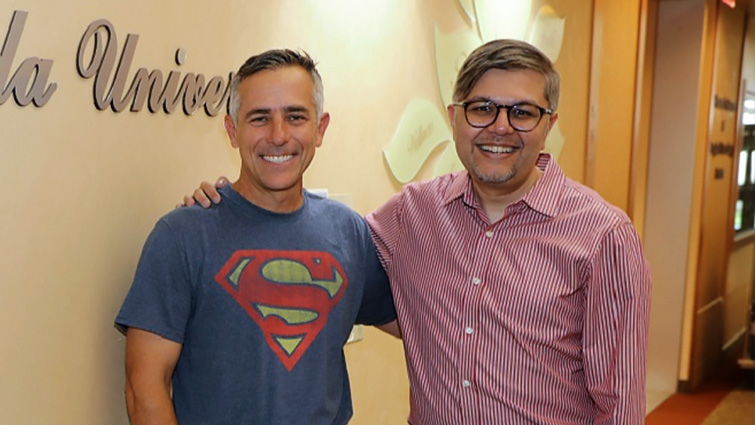 Jeff Sipos always enjoyed an active lifestyle. While working hard as an elementary school principal in the Etiwanda School District, his free time was spent climbing Mount Whitney, hiking the Grand Canyon rim-to-rim or completing 100-mile bike rides. But over time, Jeff's body stopped recovering from these adventures. Eventually, he simply couldn't do them anymore. As the pain in his hands and feet got more intense, he knew something was very wrong.
Jeff visited a rheumatologist who dismissed the culprit of his symptoms as a "protein" and gave a simple prescription of "watch and wait." To his disappointment, every doctor he visited failed to pinpoint the source of his debilitating pain or give him a firm diagnosis. 
Discouraged, he sought another opinion at Loma Linda University Health Cancer Center, where he was evaluated by medical oncologist Muhammad Omair Kamal, MD. Dr. Kamal immediately knew something was very wrong.
After a rare diagnosis, Jeff became a cancer-fighting Superman.