Our Vascular Surgery Fellowship is part of a diverse & growing service that encompasses all aspects of the specialty, with approximately 600 vascular procedures performed annually. Our fellows rotate between Loma Linda University Medical Center and the Loma Linda Jerry L. Pettis VA, where they actively engage and lead medical students and residents from PGY 1- PGY 4. 
| Fellowship Year | July – December | January - June |
| --- | --- | --- |
| F – 1 | LLVA | LLUMC |
| F – 2 | LLUMC | LLVA |
Our goal is to provide our fellows with broad-based and balanced training in vascular surgery during the two-year training program. We're committed to our fellows' whole person development as a respected professional with good judgement and sound surgical skills.
Our training environment will be a culture based on the values of compassion, integrity, excellence, teamwork, and wholeness.
Why Choose Loma Linda University Vascular Surgery Fellowship
Caseload is varied and includes: standard open and endovascular aneurysm repair, carotid endarterectomy, visceral and renal artery reconstruction, complex abdominal aortic & aorto-iliac reconstruction, as well as thoraco-abdominal aortic aneurysm repair.
Operating room days and clinic days are alternating so that the entire team is able to experience the important aspects of surgical technique and patient evaluation in clinic.
Call for the fellow is from home and we are not overwhelmed with vascular trauma.
The fellow routinely performs more than 300 major vascular procedures and also participates in our academic endeavors.
All graduates who have taken their vascular boards in the last decade have passed.
Program Director
Sheela Patel, MD
Assistant Professor, Director of Vascular Surgery Fellowship
"It is my honor and privilege to be the program director for our vascular surgery fellowship. I have watched our program grow over the last 10 years as our dynamic team of physicians train up exceptional surgeons. We care about the whole person, are dedicated to physician wellness, exceptional surgical skills, and graduate confident and equipped vascular surgeons."
View Profile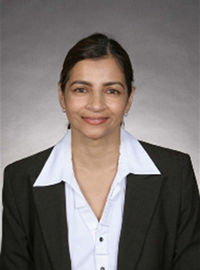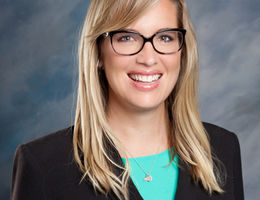 Wellness is a high priority
We've made physician and fellow wellness an integral part of our program as we strive to maintain a healthy work/life balance. Our wellness director, Dr. Kristyn Mannoia, heads up team discussions, activities, and is on the Wellness Task Force for the SVS.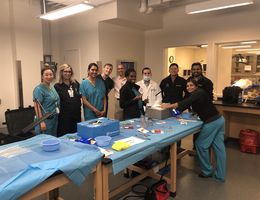 Labs, simulations and division educational events
Our program hosts open, endovascular, and cadaver labs for medical students and residents. We also host Q&A panels for medical students and residents who are interested in surgery, to open them up to the world of vascular, and get to know them before possible rotations, etc. Fellows are an integral part in the planning, teaching, and execution of these events.