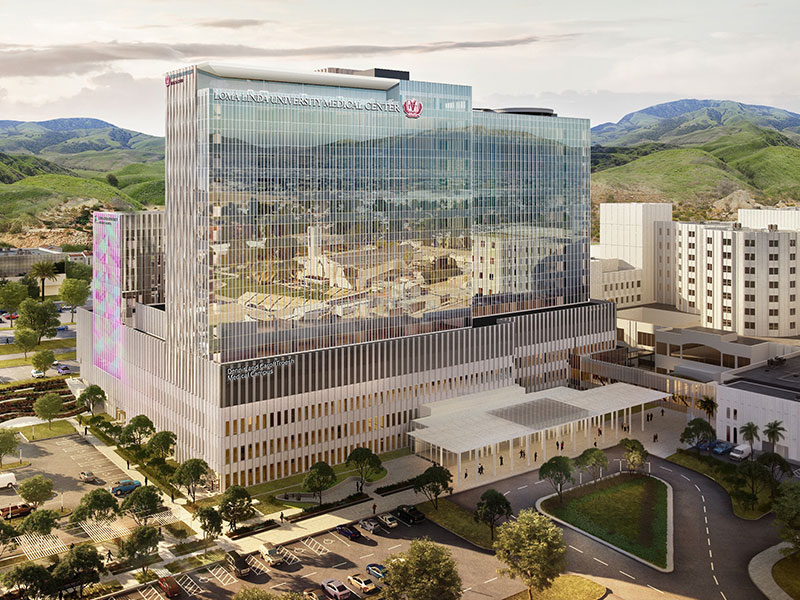 Loma Linda University Medical Center has a very active vascular surgery service that encompasses all aspects of the specialty. Approximately 600 vascular procedures are performed annually, and this volume has been quite consistent through the years.
The caseload is varied and includes standard open and endovascular aneurysm repair, carotid endarterectomy, visceral and renal artery reconstruction, complex abdominal aortic and aorto-iliac reconstruction, as well as thoraco-abdominal aortic aneurysm repair. Carotid and aortic arch branch vessel procedures are routine. This breadth of complexity nicely compliments multiple redo and infra-geniculate lower extremity revascularizations as well as our busy venous and dialysis access practice. The vascular residency includes experience with all the evolving endovascular techniques ranging from percutaneous to hybrid procedures performed in the catheterization suite, standard operating rooms with mobile, high-fidelity C-arm, and a state-of-the-art hybrid operating room. The fellowship also offers active participation in an IAC-accredited noninvasive vascular laboratory.
The services are based at Loma Linda University Medical Center and the Loma Linda Jerry L. Pettis VA. At the University, the vascular resident is assisted by a PGY-3 and two PGY-1 general surgery residents. At the VA, the service consists of the vascular resident as well as a PGY-2 and PGY-4 resident. In addition, one or two medical students rotate through the services on a monthly basis. Operating room days and clinic days are alternating so that the entire team is able to experience the important aspects of surgical technique and patient evaluation in clinic. Call for the vascular resident is from home and we are not overwhelmed with vascular trauma. The vascular resident routinely performs more than 300 major vascular procedures and also participates actively in our academic endeavors. Finally, all our graduates who have taken the vascular boards in the past decade have passed.
Fellowship Program
Our goal is to provide our fellows with broad-based and balanced training in vascular surgery during the two-year training program.  We are committed to our fellows' whole person development as a respected professional with good judgment and sound surgical skills.  The training environment will be a culture based on the values of compassion, integrity, excellence, teamwork, and wholeness.  The Vascular Surgery Fellowship Program Curriculum is divided into the following rotations:
| Fellowship Year | July – December | January - June |
| --- | --- | --- |
| R – 1 | LLVA | LLUMC |
| R – 2 | LLUMC | LLVA |
Eligibility and Applications
The program participates in the fellowship match through NRMP annually and accepts one fellow per year. Applications must be submitted through ERAS. Prior to appointment in the program, the fellows must meet the following:
Satisfactory completion of a general surgery residency program accredited by ACGME.
Be certified or admissible to examination by the American Board of Surgery.