Urology Residency Interviews will take place in November.
How to Apply
Applications are accepted through the Electronic Residency Application Service (ERAS) at http://www.aamc.org/students/eras/start.htm.
Application Checklist
ERAS Application
Personal Statement
Dean's Letter
Medical School Transcripts
USMLE Transcripts/Board Part 1 and 2 (if available) Scores
Three letters of recommendation
In addition to the required documents listed above, Foreign/International medical graduates must also submit ECFMG (Educational Commission for Foreign Medical Graduates) certificate and California Medical Board Postgraduate Training Authorization Letter (PTAL).
Application Deadline: October  1st
Interview Dates: November 9 and 16, 2018
Positions Available: 2
Next positions available: July 2018
Contact Us
For further information on our residency or fellowship programs, please do not hesitate to contact us directly.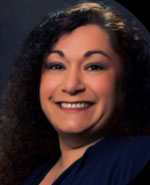 Maggie Fasbender
Sr. Residency Coordinator
Phone: (909) 558-8724
Fax: (909) 558-4806
Email: mfasbender@llu.edu
Office Address:
Loma Linda University Urology Department
11234 Anderson St. Room A560
Loma Linda, CA 92354