Welcome
Welcome to the Loma Linda University Medical Center Urology Residency Program website.
We hope that our web-based introduction will give you a sense of our program. The LLUMC urology residency offers a rich curriculum, balanced in both didactic and hands-on patient care experiences.  This experience is made possible by our large geographic drawing area, a growing patient population and a diverse and committed faculty. Our program offers a graduated responsibility in the total care of the urologic patient added to robust cognitive teaching and mentored training in the professionalism of urologic surgery.
We have well-developed programs in all sub-specialties of adult and pediatric urology including reconstructive surgery, urological oncology, male infertility and sexual dysfunction, female urology and pelvic medicine, endourology, laparoscopy, robotic surgery and stone disease. In addition to providing a rigorous clinical training program, the Urology program at Loma Linda has fostered a unique atmosphere of scientific curiosity and endeavor.
We will accept two residents per year and conduct our interviews each year in November.
Thank you once again for your interest in our training program. We hope that we will have an opportunity to meet you and to describe our program to you more fully during a personal interview. Please let me know if we can help in any way.
Sincerely,
Edmund Y. Ko, MD
Program Director
Loma Linda University Medical Center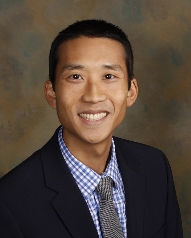 Herbert Ruckle, MD, FACS
Chair, Department of Urology
Roger Barnes Endowed Chair for Urology
Loma Linda University Medical Center