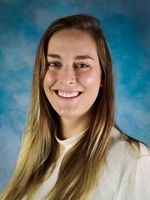 Josianne Bailey, MD
CA - Loma Linda University School of Medicine
Hometown: North Carolina
Interests: Hybrid (Hospitalist and Clinic)
Hobbies: Adventures, learning, being with people, music (especially classical and bluegrass), digging deep into the Bible
1. What advice would you give to the current or prospective resident class? Don't take yourself too seriously. You will make mistakes. That's what training is for. Learn from it, which will in turn make you a better doctor than thinking you know it all.
2. What did you get out of residency? Surrender of what I can't control and trust in what Christ can do.