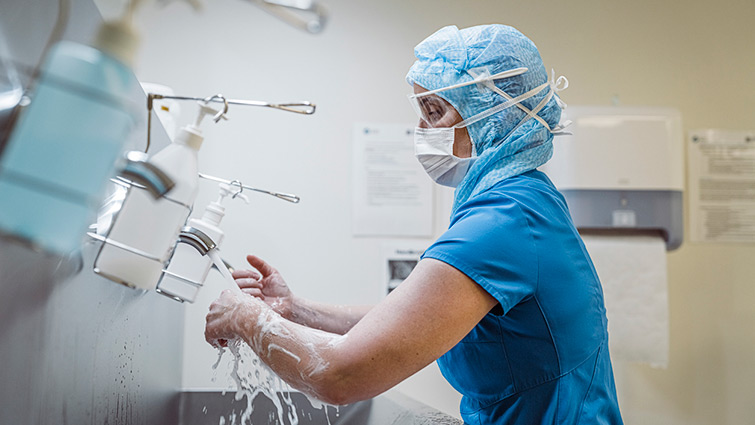 The COVID-19 pandemic is one of the most urgent public health crises in generations.
While Loma Linda University Health is doing everything we can to address our community's healthcare needs, we need your help more than ever before. Unfortunately, the federal aid hospitals are receiving will not alone be enough to meet community needs.
What We're Doing
Our highest priority will always be the health and safety of our patients, employees, students and community. That means taking measures to protect those we serve, even when doing so puts extreme strain on our organization. The measures we're taking during this pandemic include:
Expanding our capacity to care for the surge of additional patients
Providing vaccine protection from COVID-19 that will help end the pandemic
Expanding diagnostic and testing capacity and providing community vaccination sites
Providing student relief aid, particularly to those from lower socio-economic backgrounds and underrepresented communities, to continue their education and become the next generation of healthcare providers
How You Can Help
You can change the course of this crisis today. When you donate to the areas below, you help us provide the lifesaving services our community desperately needs right now.
Join Loma Linda University Health in the fight to save lives