Before you meet with our surgeon, please attend our free informational seminar. Afterward, our insurance verifier will contact your insurance company to verify your benefits. Once this is completed, (usually in a week), you will get an appointment with the surgeon to start the process.
Before Surgery
During your appointment, our bariatric surgeon will review your health history. Together, you will decide which procedure is right for you. You will be able to ask questions at this appointment.
Most insurance carriers will require you to participate in a medically managed weight loss program. The length of this program will vary depending upon individual insurances. The goal is to prepare you for the lifestyle changes that will help you to be successful after surgery. It will also help you lose weight prior to surgery. Patients who lose at least 10% of their body weight before surgery have less anesthesia and surgical risk.
You will also meet with our dietitian and psychologist to make sure that this is the right decision for you. It is important you fully understand the lifestyle changes needed for success. Surgery is only a tool. Your ultimate success depends on strictly following the recommended dietary, exercise and lifestyle changes.
After you are given clearance from the insurance company and the clinical team, we will schedule the surgery. The process can vary depending on the policies of your insurance carrier and your clinical own condition.
After Surgery
Diet
The physical changes in your anatomy will require permanent changes in your eating habits. They are key for successful weight loss. The following are some tips
for bariatric patients:
Drink slowly.
Drink plenty of fluids. Take sips of water throughout the day.
Eat protein foods first.
Wait 30 minutes after eating to start drinking fluids.
Don't drink fluids while eating because they can make you feel full before you have consumed enough food.
Chew foods very well.
Eat six Small meals per day.
Avoid sugar.
Take your vitamins and minerals.
Monitor your food and fluid intake by keeping a food diary.
Make healthy food choices.
Make exercise a daily habit.
Participate in support groups and dietician counseling.
Going Back to Work
Your ability to get back to pre-surgery levels of activity will depend on:
Your physical condition
The nature of the activity
The type of weight loss surgery you had.
Many people are back to their pre-surgery level of activities within six weeks. Those who had a minimally invasive laparoscopic procedure may be able to return to their usual activities within a few weeks.
Birth Control & Pregnancy
Women of childbearing age should not become pregnant during the first 18- to 24- months after weight loss surgery. Pregnancy places extra demands on your body and increases the chances for fetal damage.
Long-Term Follow-Up
Although the short-term effects of weight loss surgery are well understood, there are still questions to be answered about the long-term effects on nutrition and body systems. Nutritional deficiencies that occur over the course of many years still need to be studied. Over time, patients need periodic checks for Vitamin B12, folate and iron levels. Your Loma Linda Bariatric surgery team will help you through this. You will see our dietician at 2-weeks, 6-weeks and 3-months along with your surgical post up visits, to make sure that you are achieving the health that you are seeking. Additionally, we want to make sure that you are in touch with your primary care physician, who our team will also be communicating with throughout your recovery period.
The Weight Loss Surgery Program holds a monthly support group that is free and open to everyone. This is a great place to talk about your personal and medical issues. We know weight loss surgery will not fix the issues that years of morbid obesity might have caused. Support groups help patients heal both spiritually and mentally. Support is critical to success.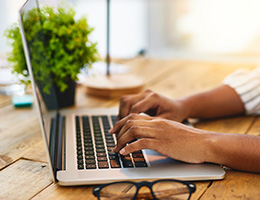 Communicate with your provider, schedule appointments and check-in before you arrive using our patient portal. Accessing Loma Linda University Health has never been easier.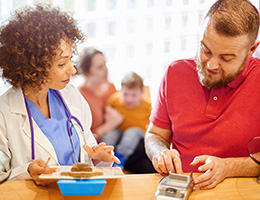 Learn more about billing, insurance and financial assistance programs available.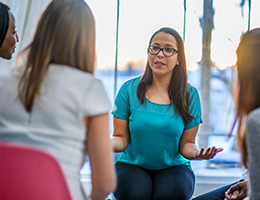 Our support groups are designed to support your wholeness of mind, body and spirit. Find a support group right for you and your family.