The previous Anderson Street entrance is closed. Non-emergency patients and visitors should use parking structure P3 on Campus Street for parking, pick-up and drop-off (see map below). From P3, follow the signs to enter the Medical Center or Children's Hospital.
Valet services are not available during construction.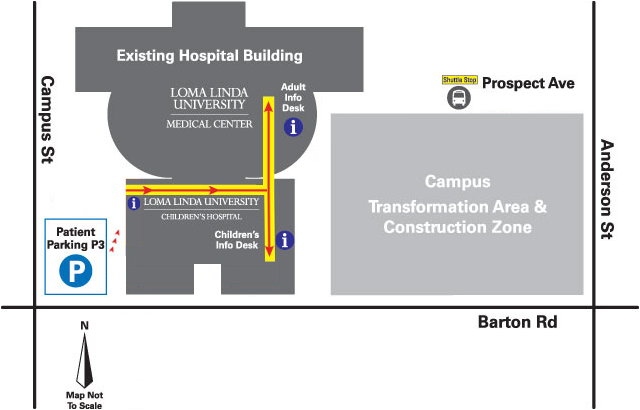 Directions to P3 Parking Structure
The P3 parking structure is on Campus Street, around the block from the hospital main entrance. To reach P3 from the hospital main entrance (on Anderson Street and Prospect Avenue):
Go south on Anderson Street.
Turn right on Barton Road.
At the first traffic signal, turn right on Campus Street. 
Turn right into the parking structure entrance.