Balloons, Cards, Snacks & More
You'll find the perfect gift to express your love and support to your family member or friend in the hospital. Our shop is stocked with gifts, magazines, books, and other convenience items.
Location
We are conveniently located in the lobby level of the Medical Center, near the information desk.
Gift Shop Hours
Sunday: 10 a.m. - 6 p.m.
Monday - Thursday: 9 a.m. - 8 p.m.
Friday: 9 a.m. - 3 p.m.
Closed Saturday and all major holidays.
Phone: (909) 558-4755
E-mail: giftshop@llu.edu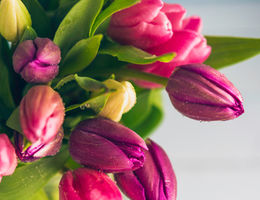 We also offer additional items available for delivery (not carried in the hospital gift shop)
Shop Online Now