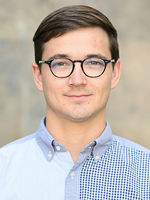 I was born and raised in Alberta, Canada. I went on to receive my a Bachelor's degree in Biology there as well. During this time I was torn between a career in medicine and one in environmental sciences. During my college summers I would work at a summer camp where I came to realize that I wanted a career in service to others. Medicine became an obvious choice and Loma Linda University was the right fit for medical school. Keeping with the same mindset, Loma Linda eventually became the place that I knew I wanted to continue my training at.
Outside of medicine my interests include anything that can be done outside. This again makes southern California the perfect place to continue my training. I have special interests in endurance sports such as cycling and running which also led to an interest in lifestyle medicine as well.
I was drawn to Family Medicine as it allows you to work with patients early on and partner with them to make the changes needed to prevent and modify disease. However, the biggest draw will always be the opportunity for lasting relationships with patients.