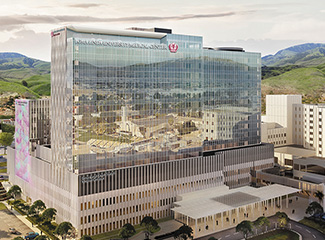 Welcome!
The child neurology residency program at Loma Linda University Health provides an outstanding opportunity for clinical training in a dynamic and academically challenging environment. Our program places a high priority on resident education and well-being and prides itself in encouraging the development of clinicians who are well-qualified to go on to practice general child neurology or to pursue fellowship training and research interests. We offer a combined five-year residency that begins with two years of general pediatrics training and continues with three years of neurology training.
Our attending child neurologists are capable and experienced clinicians representing a wide variety of sub-specialties.  We emphasize a collegial working atmosphere. Loma Linda University Children's Hospital is a tertiary referral center serving inland southern California that serves thousands of children each year. We are strongly integrated with the hospital's large pediatric residency program, with pediatric residents rounding on our ward service and being involved in the workup of the majority of our clinic and consult patients. Our child neurology residents play a major role in educating the pediatric residents and medical students.
Located in sunny Southern California, we invite you to visit our program, meet our residents and enjoy our hospitable weather and community.
Further information about residency training at LLU as well as virtual tours of our facilities and the local area can be found here: https://lluh.org/health-professionals/gme
Thank you,
Gregory Aaen, MD
Program Director
Priscilla Chee, MD
Associate Program Director
Young-Min Kim, MD
Associate Program Director
David Michelson, MD
Division Chief
Cathy Winter, C-TAGME
Program Coordinator
Contact Information:
(909) 651-5746
cwinter@llu.edu