The Urology Department at Loma Linda University Health offers consultation, diagnosis and treatment of all types of urologic diseases in pediatric and adult patients. Our specialists are leaders in their fields and have extensive experience with robotic, laparoscopic and minimally invasive surgery options as well as traditional procedures.
Contact Us
To make an appointment, please call us toll free at 909-558-2830.
Pediatrics: 909-558-2799.
International Patients: +1-909-558-3422
International Fax: +1-909-558-3321
Non-International Fax: 909-558-2602
FMO Clinic Nurse Triage: 909-558-2248
Planning Ahead
As part of our commitment to whole person care, we want your visit to the Urology Department to go as smoothly as possible. Before your first visit, we recommend that new patients download and print out the following forms, complete the forms and bring them with you to your scheduled appointment.
Patient Forms
At Loma Linda University Health, we know that patient education is crucial to whole person wellness. So, before and after your surgery for your urologic condition, our staff provides consultation and education for optimal results and your piece of mind.
Pre-Operative
Preparing for urologic surgery involves a number of factors, both mental and physical. As you approach your surgery date, consider how you can best prepare yourself for the procedure and the following healthy recovery.
Mentally Prepare
One of the ways to reduce the stress that can surround surgery is to be well informed about the procedure and the recovery process. Ask your surgeon any questions you have regarding the procedure, and don't be afraid to ask questions that may seem silly.
Questions to Ask your Surgeon:
Where will the surgery be performed?
What will happen during the procedure?
How does robot-assisted surgery actually work?
What are the risks?
How long will the surgery and recovery take?
To Do Before Surgery:
Set up a plan for transport to and from the hospital
Make arrangements for time off of work and assistance at home for recovery
Make the necessary arrangements to avoid strenuous activity after surgery
Prepare for healing by reading the post-surgical recommendations related to your procedure
Preparing for Surgery
While your surgical team will advise you on the specific actions you need to take before undergoing surgery, here are some basic preparation requirements:
Do not eat or drink anything (except your regular medication with a sip of water) after midnight the day before your surgery or your surgery may have to be postponed or rescheduled for your own safety.
You may have clear fluids until eight hours prior to surgery.
Clear fluids include water; clear juices, clear soft drinks, e.g. ginger ale; tea.
Do not have milk, soups or alcoholic beverages.
Allow for specific pre-op instructions (i.e. vasectomy, robotic prostatectomy, or prostate biopsy)
Before Surgery Instructions
While your surgical team will advise you on the specific actions you need to take before undergoing surgery, here are some basic preparation requirements:
Post-Operative
While our surgeons use their skilled hands and the latest technologies to remove cancer and repair urological conditions, true healing begins after your surgical procedure is completed. To ensure your body fully recovers, the Urology Department at Loma Linda University Health has compiled a list of recommendations and resources for our patients.
After Your Surgery
When you leave the hospital after surgery, it is very important to follow all of the directions given to you upon discharge. If you have any questions relating to your recovery, please do not hesitate to call the clinic at (909) 558-2830.
To Do After Surgery:
Keep a list of the medications you are taking and always talk to your doctor before taking any additional medicines, over-the-counter drugs, vitamins, herbs or food supplements.
Always take your medications as directed, and call your doctor with any questions.
Follow the rest and activity directions given to you upon discharge. To ensure long-term healing, avoid activities that will put strain on your incision site.
Patient Resources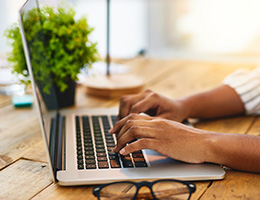 Communicate with your provider, schedule appointments and check-in before you arrive using our patient portal. Accessing Loma Linda University Health has never been easier.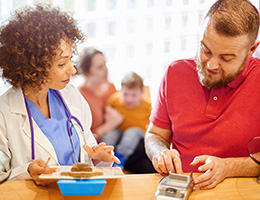 Learn more about billing, insurance and financial assistance programs available.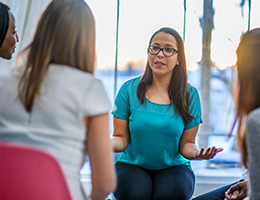 Our support groups are designed to support your wholeness of mind, body and spirit. Find a support group right for you and your family.