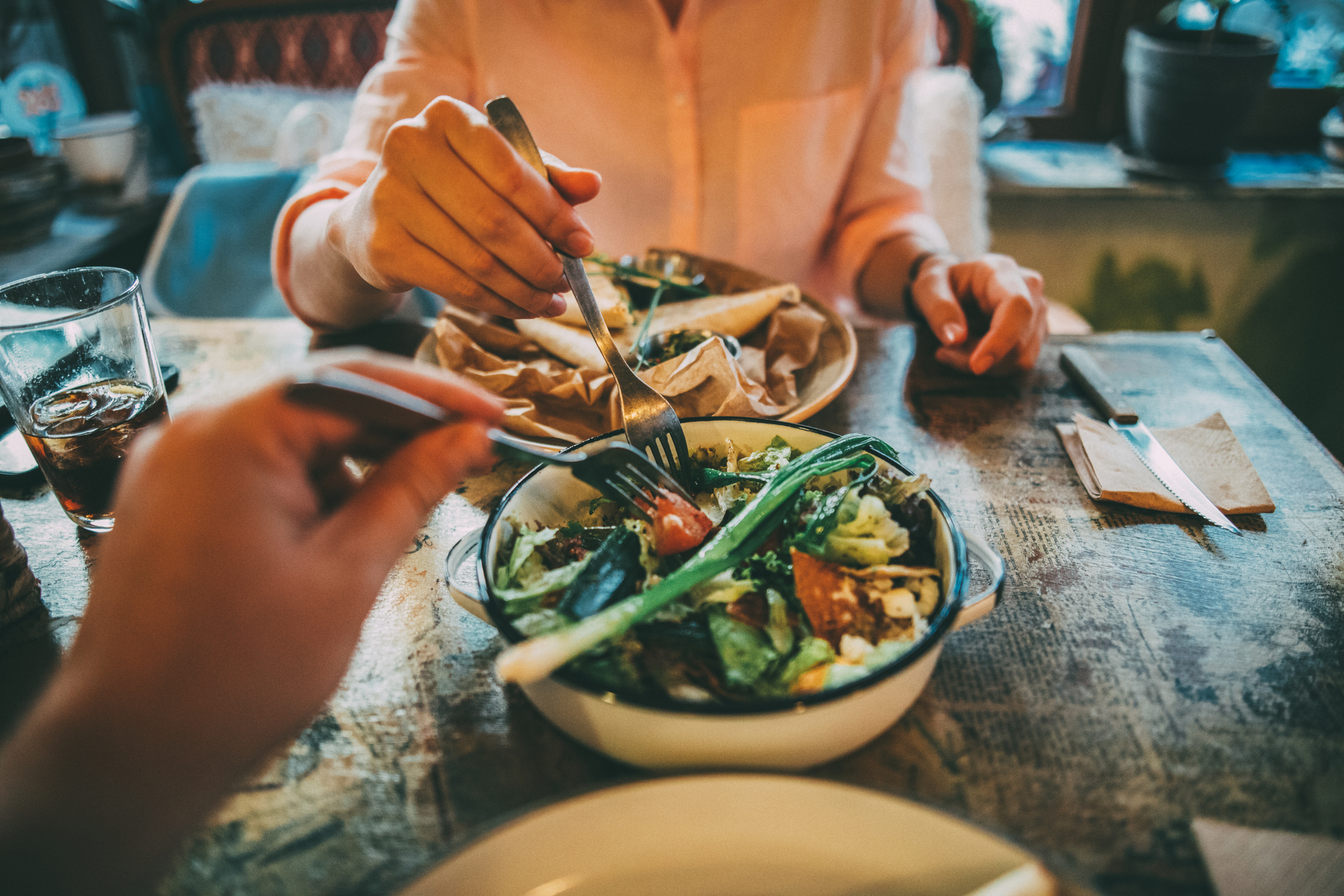 By Dr. Bussell - November 5, 2019
November often marks the beginning of the holiday season — the time of year for giving, traveling and likely enjoying a good meal with loved ones. As we celebrate the season, we also have the unique opportunity in November — diabetes awareness month — to shed light on diabetic-related nerve pain and what you can do to manage it when dining out with friends and loved ones. 
Blood sugar control is essential
Individuals with diabetes are no stranger to the daily routine of closely monitoring what they eat, medications and blood-sugar testing. The added discomfort and stress brought on by diabetic nerve pain can be taxing. And combining these challenges with dining out can create a stressful experience. 
The key is to keep it simple. Stick to familiar ingredients and food items in your current diet that aren't at risk for increasing your blood sugar. If it helps, stick to plant-based options or ask for gluten-free alternatives. There is no harm in asking for clarification on menu items or letting your waiter know your food sensitivities. 
If possible, work with your physician and dietician to establish foods that are safe to eat. He or she can help create a nutrition plan for when eating out and explain items to watch out for on the menu. For example, certain foods such as pasta, crackers, grains and salad dressings can appear safe to eat, but they may contain gluten. Gluten protein for people with sensitivities can worsen pain symptoms and affect blood sugar. Lastly, stay hydrated. Water is critical to digestion, reducing inflammation and assisting with pain. 
Before going out to eat, do your research
Dining out with loved ones should be a pleasurable experience, with the food you enjoy and leave you feeling whole. Therefore, it's imperative that you don't wing it when dining with diabetic nerve pain. With your nutrition plan in mind, look online at the restaurants around you for their menu in advance. See what options they have that fit your diet. If you're unable to locate a menu online, don't be afraid to call for more information. After all, your night out should be a fun and pain-free experience. 
Know your body reactions and have a pain plan
Whether you've decided to indulge in a small treat or had the unfortunate experience of finding a new food sensitivity, a flare-up can still happen. In the event you start to experience any swelling in the stomach or feet, numbness or tingling, here are few things you can do to lessen the pain and still enjoy the night out:
Have your pain medicine on hand and take as directed by your physician.
Drink a glass of water.
After eating a big meal, you can reduce the pain and inflammation with light exercise or stretching. Take the opportunity for a nice walk with your loved one, be it at a nearby mall, park, or trail.  
Don't forget to check your feet! I can't stress how important it is that you know your feet sensations and monitor for blisters, red spots and ulcerations.
The National Institute of Neurological Disorders states that diabetes is the leading cause of polyneuropathy in the United States, with about 60%-70% of people with diabetes experiencing mild to severe peripheral neuropathy 
From all of us here at the Neuropathic Therapy center, we want you to remember you're not alone in your fight with diabetic neuropathy. You too can reduce your symptoms and lead a pain-free life. Intraneural Facilitation, or INF™, can be an effective treatment for patients suffering from chronic diabetic nerve pain. 
To learn more or to schedule your evaluation, call 909-558-6799.