Support Programs
Diabetes Support Group
Do you have diabetes? Or know a friend or family member who has been diagnosed? The Diabetes Treatment Center offers a free support group with important educational information and ongoing support. Join us for our monthly diabetes support group, led by experienced clinicians
New speakers every month
Latest diabetes news
Health and wellness support
Opportunity to ask questions to our diabetes specialists
Each meeting includes a diabetic friendly recipe by a registered dietician,  FREE Support Group and discussions with diabetes specialists open to the public on the first Thursday of every month from 4:30pm to 5:30pm.
Continuous Glucose Monitoring
Glucose monitoring with up-to-date technology to fine tune insulin dosing and improve blood glucose.
Pre Diabetes DPP
This program designed for people with prediabetes. It is also designed for people who are at high risk for type 2 diabetes and want to lower their risk, lose weight and adopt a better lifestyle. The program helps participants achieve moderate weight loss by eating well and being active.
Patient Education
Patient Education Booklet - English
Patient Education Booklet - Spanish
Target Blood Sugar Ranges
Blood sugar changes every 5-10 minutes. The only way to know blood sugar numbers is to test. Food, medications, exercise, and stress all affect the blood sugar. Some of the symptoms of high blood sugar and low blood sugar are the same. Please see the table below for the target blood sugar recommendations that vary by organization.
| | | |
| --- | --- | --- |
| Organization | Before meals | Two hours after meals |
| American Association of Clinical Endocrinologists | 110 mg/dL or less | 140 mg/dL or less |
| American Diabetes Association | 90-130 mg/dL | 180 mg/dL or less |
The Diabetes Treatment Center recommends the following for our patients:
Before meals 80-120 mg/dL
Two hours after meals 100-140 mg/dL
We base these target ranges on the findings of numerous research studies that show the benefits of good blood sugar control.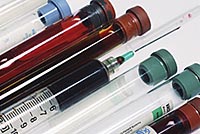 Low blood sugar
Low blood sugar is also known as hypoglycemia or insulin reaction. This may happen when there is too much insulin in the blood or too little glucose (sugar). Low blood sugar is brought on by:
Not eating enough or not eating a balanced meal
Not eating meals regularly or on time
Excessive exercise
Taking too much diabetes medication or insulin
High blood sugar
Persons with diabetes can become very ill and even go into a coma if their blood sugar is too high. High blood sugar is bought on by:
Undiagnosed/untreated diabetes
Eating too much
Failure to take insulin or not taking enough
Illness, fever
Infection
Emotional stress
Research Studies
The Diabetes Treatment Center actively conducts research to develop more effective techniques to understand, treat, and prevent diabetes.
Research participation
From time to time, patients may be asked to be a part of a specific research study. Participation is voluntary and subjects are provided with absolute anonymity. Their decision of whether or not to participate or terminate at any time will not affect present or future medical care.
If you are interested in volunteering for a study, please contact the Diabetes Treatment Center at (909) 558-3022.
Patient Resources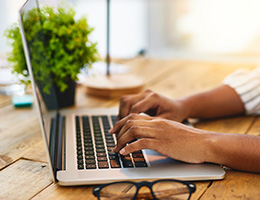 Communicate with your provider, schedule appointments and check-in before you arrive using our patient portal. Accessing Loma Linda University Health has never been easier.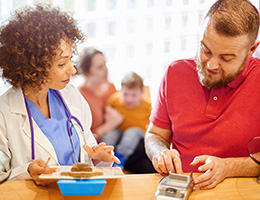 Learn more about billing, insurance and financial assistance programs available.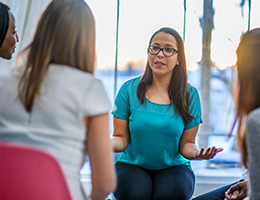 Our support groups are designed to support your wholeness of mind, body and spirit. Find a support group right for you and your family.