In addition to our comprehensive education, these services are offered:
Diabetes prevention and weight loss management – The Diabetes Treatment Center offers two options that can assist you with weight loss management and Diabetes prevention. One option is a Medication-assisted weight loss option with no fees to you since it is a research study & uses commercially available medication.  The other option is a cash pay management program which includes a consultation with our Medical Director specializing in Diabetes, three visits with our Registered Dietician focusing on nutrition, and three visits with our Motivational Coach focusing on behavior counseling. For more information, please contact dtc@llu.edu. Program Flyer. 
Carbohydrate Counting provided by registered dietician
Medical Nutrition Therapy provided by registered dietician
Continuous Glucose Monitor Training for persons who own a personal use CGM
Continuous Glucose Monitoring trial - Sensor insertion and removal with interpretation
Support Group* - Open to the public, no cost to attend: Ongoing education and support for persons with diabetes and their families, presented by diabetes experts
Services for Pediatric Patients - Our Pediatric Diabetes Center provides support and education for children with diabetes.
Our Approach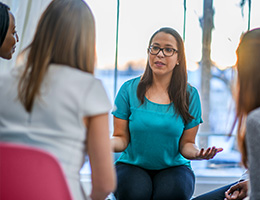 We treat not only the disease or illness, but the whole person using a compassionate, patient-centered approach to care.