COVID-19 - APPOINTMENTS AND PROCEDURES
Your health and safety is still our top priority. Appointments are available as video visits, phone calls or in-person visits as needed, with the same safe, world-class care you expect.
Our primary care providers have years of experience and have received special training in family, internal or general medicine. We are committed to the health of the entire family through convenient locations and same day appointments.
Leader in Primary Care
Loma Linda University Health offers the broadest range of primary care providers and services in the region. We offer the expertise of family physicians, nurse practitioners and physician assistants. We also offer lifestyle visits, preventative medicine, and geriatricians to care for seniors. At Loma Linda University Health, our family medicine providers also work closely with a wide range of specialists if further care is needed.
Featured News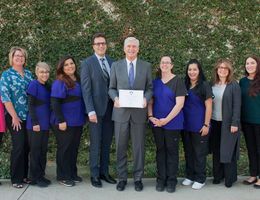 Loma Linda University Health Family Medicine earns National Recognition for Patient-Centered Care.
Read story