COVID-19 - APPOINTMENTS AND PROCEDURES
Your health and safety is still our top priority. Appointments are available as video visits, phone calls or in-person visits as needed, with the same safe, world-class care you expect.
The Loma Linda University Orthopedic team is actively involved in researching diseases and disorders of the bones, joints, muscles, cartilage, tendons and ligaments. Staying on the leading-edge of research to discover new ways to diagnose and treat orthopedic conditions helps us give our patients the best treatment options available. 
Published Research
"The Opportunity Awaits to Lead Orthopedic Telehealth Innovation: AOA Critical Issues" - Principally, telehealth is a way of providing a service rather than a type of service. It is about patient care, not data care.
"Outcomes After Distal Radius Fracture Treatment With Percutaneous Wire Versus Plate Fixation: Meta-Analysis of Randomized Controlled Trials" - It was concluded that Kirschner wire fixation, which may be associated with lower costs, is associated with similar clinical and radiographic outcomes when compared with volar plate fixation, although wire fixation is associated with higher superficial infection risk.
Featured News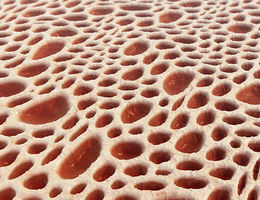 Loma Linda University researchers have identified growth hormone/insulin-like growth factors (GH/IGF) critically important for the regulation of bone formation.
Read story