Our team is here to help make the coordination of your care as seamless as possible. We offer assistance to help care for your physical, spiritual and emotional needs.
Check-in to Orthopaedic Clinic
On the day of your appointment, please bring the following items:
Insurance card
Photo identification
Co-payments
Deductibles
Any requested tests
For the safety of our pediatric patients, please don't bring other children to the appointment as this may interfere with the their care.
Scheduling Your Surgery
At the orthopaedic clinic, we will give you dates for both a pre-op appointment and for surgery. We will let you know if you need a medical and /or cardiac clearance before surgery. Next, you will receive a letter in the mail that confirms the date and location of your surgery. It will not list the time. The time of surgery is not set until the weekday afternoon before your surgery.
Pre-Op Visits
Normally, you will have two pre-operative appointments about two weeks before your surgery. Please bring all of your prescription medicines in their original containers to these appointments. This includes all pills, patches, inhalers, eye drops, etc. If the patient is a child, the Pre-Anesthesia Testing Services (PATS) office requires his/her immunization records.
Appointment #1
You will meet with your surgeon at the following location:

Department of Orthopaedic Surgery
25455 Barton Road
Professional Plaza Building B, Suite 102B
Loma Linda, CA 92354
We will go over your surgery, get any x-rays needed and answer any questions you have. You will also sign the consent for your surgery.
Follow-Up Appointments
Come to the Pre Pre-Anesthesia Testing Services (PATS) office at:
25835 Barton Road, Suite 101
Loma Linda CA 92354
We will go over pre-op instructions:
When to stop eating (nothing to eat or drink after midnight)
What medications to take the morning of surgery
Where to check in on the day of surgery
Sometimes this is done by phone, if the patient is healthy
Phone candidates must be able to answer "NO" to the following questions:
Will you be under anesthesia for an extended period of time?
Do you have any history of anesthetic problems?
Do you have a history of high fevers?
Do you have a history of breathing problems?
Do you have a history of heart problems?
Do you have problems with your nervous system?
Do you have a history of diabetes?
Do you have a history of high blood pressure?
Does the patient or any family member have any bleeding disorder?
Do you smoke or use tobacco products?
Is the child obese or does adult weigh > 250 lbs?
Do you have a history of snoring?
Do you have problems with your kidneys or liver or intestines?
Do you have a previous diagnosis of cancer of the throat or neck?
For all appointments, children under 18 must be accompanied by a parent or legal guardian. Legal guardians must bring letters of guardianship paperwork.
Consents are signed at these appointments. 3rd party consents can be arranged ahead of time in clinic.
If you take prescription blood thinners: call your prescribing doctor's office to learn when to stop these medicines before surgery (warfarin, Coumadin, heparin, Plavix, etc.)
Before Surgery
Read the list of other medicines you should stop taking before surgery (pdf)
Asprin, Motrin, Aleve, Advil and Ibuprofen are the most common. This is to avoid unusual bleeding.
​Do not stop your regular prescription medicines unless directed by your doctor
Do not shave the surgical site for 1 week before surgery
If you are scheduled for outpatient surgery someone will need to drive you home after surgery. We recommend that someone stay with you for 24 hours after surgery
Post Surgery
Based on your treatment plan, you may be able to go home that day or may have to remain with us for a few days. Our team will work with you to make sure you have clear discharge information and are setup with the appropriate level of follow up care.
Patient Resources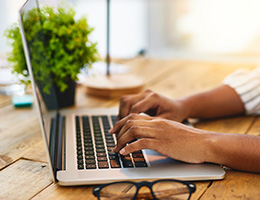 Communicate with your provider, schedule appointments and check-in before you arrive using our patient portal. Accessing Loma Linda University Health has never been easier.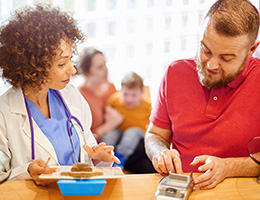 Learn more about billing, insurance and financial assistance programs available.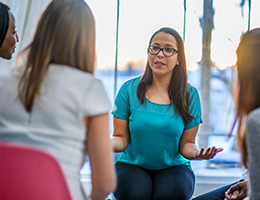 Our support groups are designed to support your wholeness of mind, body and spirit. Find a support group right for you and your family.