COVID-19 - APPOINTMENTS AND PROCEDURES
Your health and safety is still our top priority. Appointments are available as video visits, phone calls or in-person visits as needed, with the same safe, world-class care you expect.
We welcome your patient referrals and look forward to caring for your patients.
For patient referrals and consultations, call 909-558-2880. For doctor-to-doctor consultations to speak with a neurologist, please call our Doctor-to-Doctor Consult Line at 909-558-0099 or toll free 1-877-558-0099.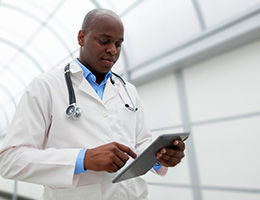 The CareLink online portal provides secure, convenient access to patient information for referring physicians when you need it.
Visit CareLink