COVID-19 - APPOINTMENTS AND PROCEDURES
Your health and safety is still our top priority. Appointments are available as video visits, phone calls or in-person visits as needed, with the same safe, world-class care you expect.
Loma Linda University Health Neurology Services has provided expert neurological care for over four decades. We work closely with other specialties including neurosurgery, orthopedics, internal medicine, cardiology, neuro-radiology, and physical medicine and rehabilitation. Our fellowship-trained faculty members are experts in a wide array of subspecialties and provide you with compassionate whole-person care.
Our state-of-the-art technology and expert, team-based approach provide the most comprehensive neurology services in the region. Our interdisciplinary approach means the best possible outcomes for our patients.
Accreditations and Honors
Loma Linda University Medical Center is the first hospital in the region to earn The Joint Commission's Gold Seal of Approval® and the American Heart Association/American Stroke Association's Heart-Check mark for Advanced Certification for Comprehensive Stroke Centers
Our Center for Restorative Neurology has been named an ALS Association Certified Treatment Center of Excellence
We have earned the Highest Level Designation for Epilepsy in the region
We have been awarded AANEM Electrodiagnostic Laboratory Accreditation with Exemplary status, the highest level of accreditation that can be achieved
Featured News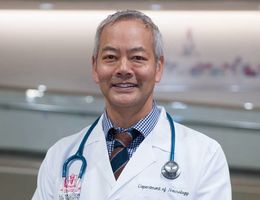 American Association of Neuromuscular & Electrodiagnostic Medicine gives program high marks
Read story