Nurses are greatly appreciated, especially when working toward the strategic initiatives of the institution. Loma Linda University Health's goal is to recognize groups of nurses through various categories of achievement. During Nurses Week 2018, four awards were presented. The recipients were chosen by nursing leadership; they were given a recognition award and monetary prize.   
2022 Nurses Week Award Winners
Evidence-Based Practice
Name
Project Topic
Amount Awarded
Katie Padgett, BSN, RN
6A West-Transplant Unit
Microlearning Education Videos for Kidney Transplant Discharge
$750

Cricketara Ramos, BSN,
RN,CCRN
8A MICU

Training Program for Ultrasound Guided Venipuncture

$2180 

Supported by a Donor to the Nursing Research Small Grant Program

Elaine Duong, BSN, RN, (team leader)
Ann Marie Aquino, BSN, RN
Sharon Ma, BSN, RN
Eileen Grafia, BSN, RN
12 A East/West

Patient-Centered Approach to Discharging COVID-19 Patient from Hospital to Home

$750

Hayley Salzarulo BSN, RN, CPN
Jenna Chavez BSN, RN

Pediatric Passport

$750
Research Grant
Mary Melwak, NNP-BC
Serenity Pascual NNP-BC

Improving Parental Confidence, Knowledge, and Skill in Feeding & Nutrition of Premature Infants.
$5000
2019 Nurses Week Award Winners
Transformational Leadership Award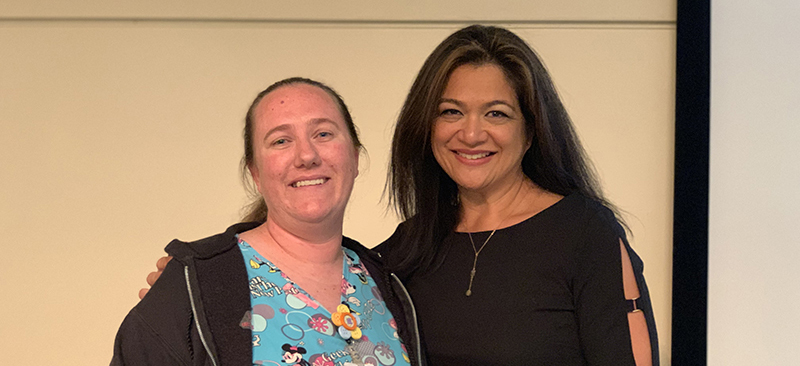 Awarded to Tamara (Tami) Hitchcock, BSN, RN, CPN4   for her ability to influence change beyond her scope. Tami goes out of her way to ensure that everyone on the team is able to provide the best care they can. Over the past 12 years, Tami has actively sought out ways to influence change within the organization and her chosen career. She attained her pediatric nurse certification in 2011 and has recently served as president of the Inland Empire chapter of the Society of Pediatric Nurses. Her ability to encourage, inspire and motivate others has created change that will help grow and shape our Acute Care and Step-Down units.
Innovating New Knowledge and Research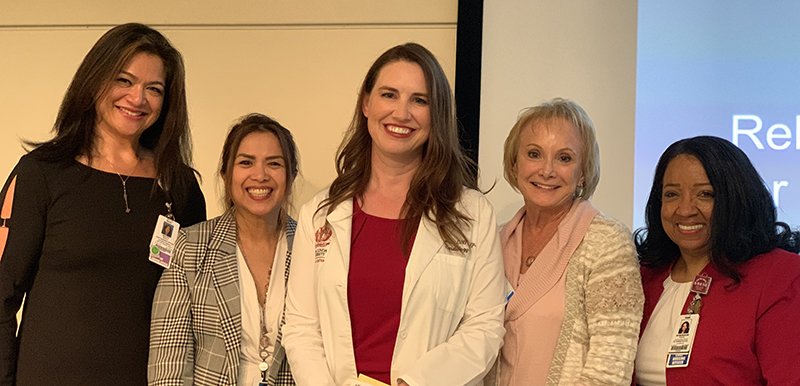 Awarded to Denise Petersen, DNP, FNP.  Denise has participated in ensuing the care of patients with heart failure (inpatient & ambulatory) is based upon current evidence through her work with LLU Home Care and LLUMC Cardiology. She has conducted her own research in 20 readmission risk assessment in heart failure patients as well as collaborating with cardiology colleagues in interventional studies and with LLU School of nursing and international researchers form Korea for the assessment of the spiritual needs of patients and family caregivers living with heart failure. 
Nursing Quality Aware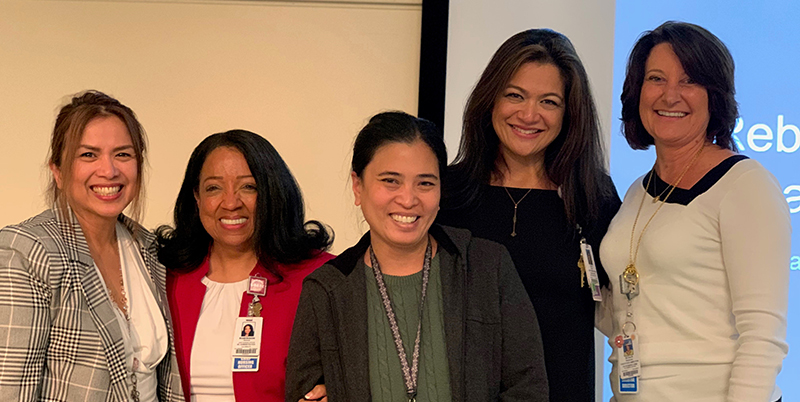 Awarded to Ann Mijares, DNP, CNS, CPHQ, CCRN.  Ann has a way of helping others feel confident in their work and will help hem achieve a goal they may not see themselves accomplishing. Ann's positive attitude, smile and laugh create an atmosphere of decreased anxiety, effective collaboration and a sense of support. She is a leader who can take an event review with an interdisciplinary team an effectively engage a team to come up with ideas of how they can improve the care that is being provided. The team suddenly owns the process. Ann's quality round are truly appreciated by front line staff. They view incident discussions as a learning opportunity and not punitive. She is a true nurse who is always striving to make things better for nurses and patients at LLUH.
Evidence-based Practice Team Award

Awarded to the sixth floor evidence-based practice team. The team was selected for this award because of its dedication to improving nursing practice and the care of acute care medicine patients.   This team was formed as members of the first sixth floor EBP team completed their initial project and recruited new members with some of the previous members rotating off to pursue new paths.   This team focused on the administration of subcutaneous insulin and the patient's first meal of the day.   The team's first project on pressure injury prevention has been accepted for publication in the American Journal of Nursing. They presented their current project Connecting Insulin and patient Meal Times: An EBP approach at the Association of California Nurse Leaders annual conference in February 2020.