Welcome to nursing at Loma Linda University Health. Whether you are considering becoming a nurse or an experienced RN looking for a new work experience emphasizing collegiality and teamwork, we're glad you've come to us. In the following pages, we hope you will understand why Loma Linda University Health is the place for you.
In the words of Helen Keller, "The best and the most beautiful things in the world cannot be seen or even touched. They must be felt with the heart." We provide care that is felt with the heart, and I am so proud and grateful to be part of the Loma Linda University Health family. Daily, I witness high-performing teams working together to provide family-centered care in an environment that allows our patients, families, visitors, staff and physicians to have a voice that is heard, respected and listened to. Excellent patient care happens when nursing staff have the education and the staffing to provide care while using research and evidence as the basis for their decisions.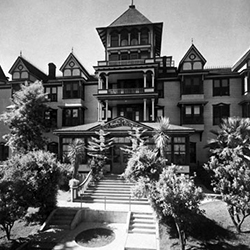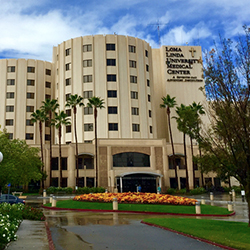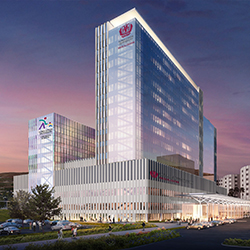 Looking to the future, I am reminded of the story of a worried young medical student in 1871, who read 21 words that changed his life. "Our main business is not to see what lies dimly at a distance, but to do what lies clearly at hand." Putting those words into action daily made Sir William Osler one of the most honored physicians of his generation. We must embrace the future while building on the past.    
Looking to the future, 2019 promises to be an exciting year for nursing at Loma Linda University Health. Much of the work we've been building over the past year will be launched. We are well into our Vision 2020 building project with the new towers soaring. We also have many current RNs actively participating in the RN-BS program set up with Loma Linda University School of Nursing and other programs, with additional numbers completing graduate work.  
We have instituted multidisciplinary pathways with the goal of improving outcomes and care. I am excited to see the results we can achieve when we combine evidence-based practices and data with our dedicated and excellent staff. I am honored to work with each one of you as we live our mission.
Please contact me with your thoughts, ideas, creativity and innovation as we work together to advance nursing at Loma Linda University Health. As Jean Watson said, "Nursing is the essence of caring." Nurses are the breath of this organization, and I want to empower you to achieve excellence each and every day!
Helen Staples-Evans
Sr. Vice President, Patient Care Services
Our Leadership Administration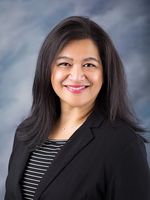 Sherry Nolfe
CNO, CH Administration
"At Loma Linda University Children's Hospital, we are dedicated to creating a healing, healthy and happy environment for our patients and families. As nursing professionals, we embrace our core values by providing quality care through evidence-based practice and research."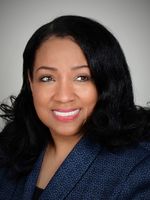 Denise Robinson DNP, MPH, BSN, RN, WOCN
CNO, LLUMC-Murrieta Administration
"Loma Linda University Medical Center- Murrieta is passionate and focused on excellence in nursing practice, quality, and patient safety. We provide strategic leadership and oversight to set goals and strategies for integration, alignment, and standardization."