Welcome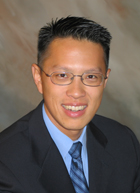 Welcome to the Loma Linda University Medical Center Orthopaedic Surgery Residency Program. Our program offers a rich curriculum, balanced in both didactic and hands-on experiences, made possible by the large drawing area and a growing patient population, and facilitated by diverse and committed faculty members. Early operative exposure, dedicated faculty guidance and a didactic curriculum are a few of the strengths of this program.
Program Overview
Orthopaedic training begins with an integrated internship, PGY-1, where each resident spends six months in orthopaedic surgery and 3 months of musculoskeletal rotations and 3 months in general surgery fields. The second year builds the foundation for the acquisition of orthopaedic knowledge and experience, where each resident is given first-hand operative opportunities. During the third year, rotations to Arrowhead Regional Medical Center and the Veterans Administration Hospital strengthen each resident's surgical skills and didactic knowledge application. The program provides nearly six months of research and administrative time, distributed in the first, third, and fourth years. The fifth and final year of training empowers the resident with leadership responsibilities at each of the affiliated hospitals, and this chief experience develops and refines orthopaedic leadership skills.
Residency Application
The interview date for this academic year is January 20, 2022. We accept five residents per year. More detailed information is available on the application information page.
M. Daniel Wongworawat, MD
Professor
Program Director, Orthopaedic Surgery Residency