Clinical training encompasses many areas, starting with delivery room resuscitation and stabilization, progressing to acute intensive care management, convalescent care, and neonatal transport, infant follow-up and neonatal consultation.
During the clinical training, fellows develop a fund of knowledge and acquire important technical skills. Each NICU experience contributes a distinctive component to the important clinical phase of fellowship training. The ethical dilemmas of neonatal intensive care form an integral part of the clinical experience, and fellows learn to assist families through difficult decisions and the bereavement process.
As consultants, fellows give input regarding the management of neonatal surgical patients, antepartum obstetrical patients, and other hospitalized non-intensive care newborn infants. Fellows also conduct telephone consultations with pediatricians in the community and at referring hospitals. In addition to critical care activities, fellows become familiar with the physical and developmental issues of high-risk infants by participating in the High-Risk Infant Follow-Up Program.
 
Excellent clinical care depends upon a broad knowledge base of the underlying basic sciences and relevant clinical literature. Core Fellowship Conference offers weekly lectures that address a broad range of clinical and basic science topics in newborn and perinatal medicine and fellows are expected to attend. Even when the fellows have clinical responsibilities, the attending physicians or NNPs provide clinical coverage for the fellows to attend these conferences specifically designed for them.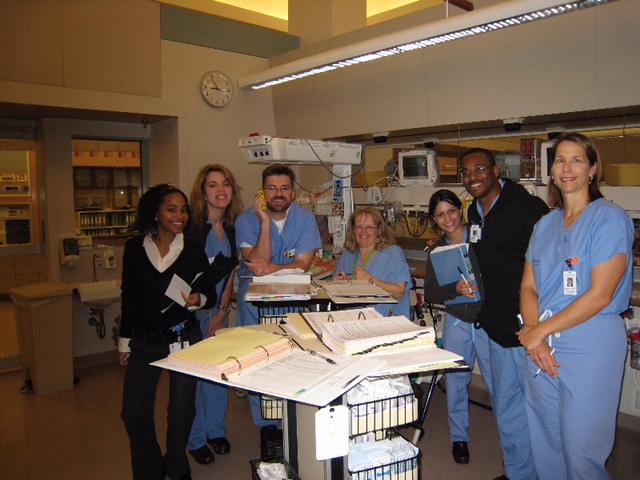 Teaching rounds in the NICU
MPH Degree
The Division of Neonatology has a relationship with our School of Public Health to be able to offer the interested neonatology fellow the opportunity to earn an MPH degree concurrent with the neonatology fellowship. The areas of study are listed below. If you are interested in this opportunity, please let us know and we will furnish additional information.
MPH Biostatistics
MPH Environmental Epidemiology
MPH Environmental and Occupational Health
MPH Environmental Health Specialist (HS)
MPH Environmental and Occupational Hygiene
MPH Geographic Information Systems for Environment Health
MPH Epidemiology
MPH Geographic Information Systems for Global Health and Development (GISGHD)
MPH Global Health
MPH Health Education
MPH Health Education (online program)
MPH Health Policy and Leadership
MPH Lifestyle Medicine
MPH Maternal and Child Health
MPH Medical Epidemiology
MPH Public Health Nutrition
MPH Public Health Nutrition and Dietetics
MPH Public Health Practice
MPH Public Health Practice (online program)
MPH Research Epidemiology
MPH Spatial Epidemiology