Our institution is known for its commitment to the educational development of our students, residents, and fellows. We have an abundance of facilities which offer longitudinal experiences as well as short term experiences in a multitude of settings which include inpatient hospitalization programs, intensive outpatient programs, partial hospitalizations, and outpatient clinics.
Fellows will receive educational experience from their rotating sites, clinics and through didactic lectures. Please see our facility tab for detailed information regarding each participating rotation site.
We work with Loma Linda Institutes as well as team up with local schools and the San Bernardino County Behavioral Health systems in providing our fellows with a wide variety of experience from child and adolescent neurology, pediatric abuse assessments, addiction disorders, developmentally interventions and psychopharmacology approaches.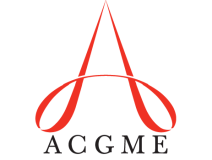 While training here at Loma Linda University Child and Adolescent Psychiatry Fellowship Program, Fellows will have met all training guidelines required by the ACGME. All our policies and procedures have been developed to meet ACGME guidelines in our commitment to providing an enhanced program. Our curriculum follows the six ACGME competencies which include the integration of: Patient Care and Procedural Skills, Medical Knowledge, Practice-based Learning and Improvement, Interpersonal and Communication Skills, Professionalism, and System-based Practice.