To schedule an appointment at our Rheumatology Faculty Medical Offices, please call 909-558-2860.
When calling to schedule an appointment, if you have a specific diagnosis you are being referred for we ask that you provide this information to our call center specialists. By providing this information, this will allow us to individualize your care by selecting a physician for you who may have a special interest in your particular diagnosis or area of need.
We also encourage that if you have had prior diagnostic (laboratory or imaging) exams done, to please bring these with you to your appointment. If you are able to have copies of your records sent to our office prior to your visit, that would be appreciated, but our doctors still feel that bringing a copy of your own records would help facilitate your care.
Check-In
Our Faculty Medical Office (FMO) is located at 11370 Anderson Street, Suite 3650, Loma Linda, CA 92354.
Patients can check in at the Rheumatology Front Desk, Monday through Thursday from 7:45am to 5:00pm and Fridays from 7:45am to 12:00 noon. Because we work on an appointment basis only we do not take walk-ins. Please arrive at least 15 minutes before your appointment time. If you are a new patient, we do recommend a check-in time of 30 minutes prior to your appointment to verify any insurance information, and completed forms.
The office is closed on Friday afternoons, and on weekends.
Once you arrive at the Rheumatology Front Desk, a customer service representative will guide you through the check in process. The representative will confirm your address, telephone number, place of employment and insurance information. You will also be asked to review and sign forms required by State and Federal Regulations. To expedite the check-in process we mail you a New Patient Packet prior to your appointment date. It is very important you complete these forms and bring them with you to your appointment.
We also ask that you bring the following with you:
Photo Identification
Referral/Authorization (if required)
Insurance Cards
Co-Pay ( if applicable)
Completed Forms (sent to you prior to the visit)
A complete list of your medications including vitamins, supplements, over-the-counter medications used, and any other medications received at other facilities (eg. Infused medications, dose, frequency).
Medical history and records (laboratory tests especially immunology results, imaging tests such as X-rays, MRIs, CT Scans, Ultrasounds).
Insurance and Payment
Financial arrangements for your care will be handled at the time of check-in. If your service is scheduled in advance ('pre-registration'), we will attempt to verify your insurance eligibility, authorization requirements for your specific services and determine your financial liability for the services prior to your check-in.
Your co-pay, deductible, co-insurance and/or self-pay discounted rate are due at the time of service. Payments can be made by cash, credit cards, and personal check. Your insurance coverage is a contract between you and your insurance company. Benefits will vary depending upon the type of insurance policy you carry.
If your insurance does not cover the entire cost of your care, you will have to pay the remainder at the time services are rendered. Alternatively you can work out payment arrangements with our billing department if needed.
Pre-Certification and Insurance Verification
If your insurance requires a pre-certification, or authorization please be sure you have that with you upon arrival for your first visit. If your Doctor requires follow up visits or any procedures we will do our best to submit all that information to your insurance company or PCP for you. If you arrive without your authorization we may need to cancel or reschedule your appointment.
Medicare/Medi-Cal
Loma Linda is a Medicare/Medi-Cal provider. Medicare and Medi-Cal patients must present their current cards at the time of service. If the deductible is not paid, supplemental insurance eligibility must be verified. Please be aware if you are scheduled for an outpatient service, we are required by Medicare to verify that your ordering physician's diagnosis is clearly stated along with the order for the test or procedure. This diagnosis serves as the rationale for the service being rendered. In some cases, Medicare will not pay for a service because they feel that the diagnosis does not justify the need for the test or service requested. Should this be the case we will do our best to make you aware of this prior to services being rendered.
Financial Services
Our Loma Linda Outpatient Specialty Clinics offer all our cash paying patients a 60% discount due at the time of service. If necessary our billing department can help set up payment arrangements. You can contact our billing office at (909) 651-4300.
Immediate Concerns
If you have any urgent or immediate issues, and the clinic is closed, we suggest calling 911 or going to the Emergency Room or Urgent Care. We are on-call for consults 24/7, and we can be contacted by other providers in the LLUH system at any time.
Please note that we are a teaching institution, and residents and fellows in training may be involved in your care at the time of your visit to our clinic, or during your inpatient stay.
Patient Resources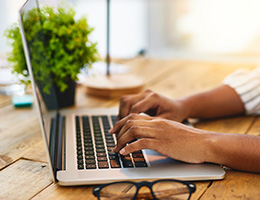 Communicate with your provider, schedule appointments and check-in before you arrive using our patient portal. Accessing Loma Linda University Health has never been easier.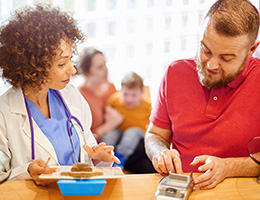 Learn more about billing, insurance and financial assistance programs available.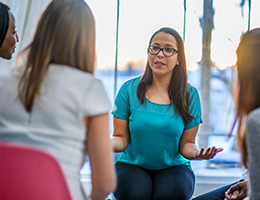 Our support groups are designed to support your wholeness of mind, body and spirit. Find a support group right for you and your family.