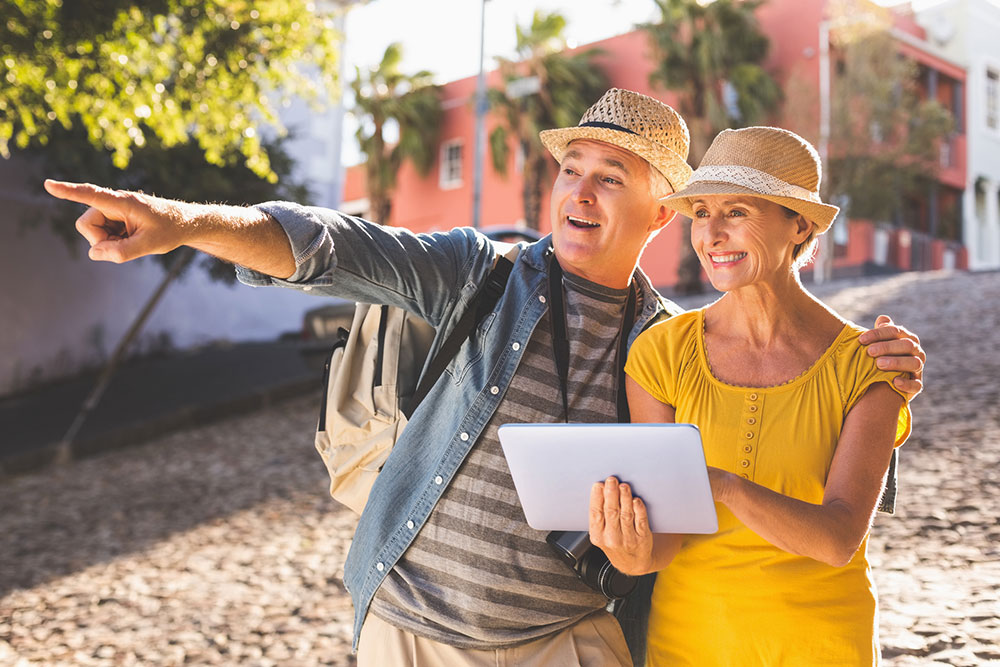 By Dr. Bussell - July 10, 2018
If you could go anyway in the world, where would you go? Would you venture off to the Maldives, roam the streets of Paris or stay up late in the Big Apple? The world is a vast and beautiful place filled with many opportunities to explore and enjoy. 
So, what are you waiting for?
I guess the better question is, what's holding you back? If the answer is nerve pain there is hope. Everyone has the right to enjoy a little R&R once in a while, and that includes nerve pain sufferers. Don't be afraid to limit yourself on travel arrangements due to chronic nerve pain. 
Here are a few tips to easily navigate your travel plans whether you go by plane, car or boat. Let's start to "unpack" the pain and start enjoying life. 
Pack light
Always remember to pack what you need. If you are going on a three-day trip, pack for a three-day trip, not for a week. If your luggage is too heavy or causes strain on your body, ask for help. Keep in mind the weather can change from one place to the next. Be sure to pack comfortable shoes and socks ideal for walking. 
Research accommodations
Do your homework first! It's important to research various hotels before you go to ensure there are no restrictions to your comfort level. This includes extensive stairwells, limited access to and from the hotel, or no wheelchair accommodations. The goal is to enjoy your time without the headache of walking miles to your room. 
Prioritize activities
Set the tone to when and where you want to go on your trip. If your body is telling you it's time for a spa day, then stay close to the hotel. Perhaps, the next day you can tackle a local hike or go swimming at the pool. Listen to your body— it will serve as a great source to how far you can push it. 
Don't forget to rest
Whether you are traveling in a group or venturing on your own, don't forget to rest. It's okay to give yourself ample time to catch your breath. Your body will thank you. If you are out sightseeing, find a bench or table to take in the sights and enjoy a cold beverage. 
Bring reinforcements 
It can't hurt to pack reusable heat and ice packs for pain as needed. Depending if you're in a car or on a plane, it can be useful to apply a heat compression or cold pack to a targeted area for quick relief. Prior to packing, confirm if there are any restrictions for hot and cold packs on a flight. 
Walk and stretch as needed 
If you are traveling by automobile, try to stand and walk at every rest stop. It's important to keep your muscles moving and blood circulating to avoid inflammation or further nerve pain. Get up when it's safe to do so during a long flight for continued movement. If you'd like, call ahead to the airline and inform them of your medical condition. They are typically accommodating to those who need assistance during the flight. 
Talk with your doctor
Give your doctor a friendly head's up on your next travel adventure. Discuss any limitations (if applicable). Your doctor may recommend additional medications or support equipment — pillow or head cushions and compression socks — to be taken on the trip. Be sure to pack a copy of all medical contact numbers in case of an emergency. 
If you require any special assistance during your travel plans, be sure to ask. Don't let yourself carry the weight of nerve pain. For those who maintain routine medications, don't forget to take them as needed. The two most important things to remember prior to any trip is to stay healthy and have fun!